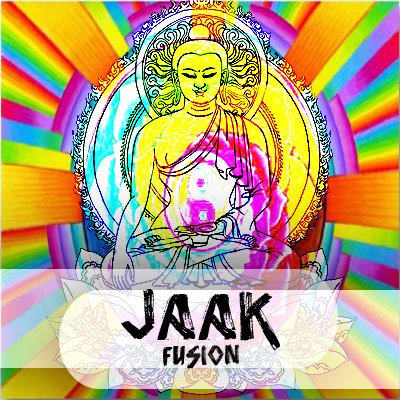 Currated flavours for your soul. Bon Appétit!
Before, in India

Various Artist

Funk/Soul • Psychedelic Rock • Jazz • Garage Rock • Techno • Acid • Pop Rock • Rock n Roll • Blues • 60's - 80's

Listen now

Even if it's late, but I found a pot full of gold, nothing but a grand collection of tracks depicting India's music culture from the 60's to 80's. I consider these tracks as one of my best dig till the date, because I never knew such genres existed in India. So I though of picking some track and presenting it for you. This playlist contains 17 tracks including jazz, rock, funk and many more styles. Consider this playlist as a journey through the underground, elite balls and the hippie trails of India. Enjoy!

Playlist Brief: The list starts with a jazz track Raga Kalavati by the Bollywood maestro's Shankar and Jaikishan (1964), followed by song called Trip by Usha Iyer & The Flintstones (1969), Jumpin' Jack Flash by Ananda Shakar (1970), Mist by Great Bear (1970), Baby Baby Please by Innerlite (1970), The Mod Trad by The Black Beats (1971), Until the Dawn by The Fentones (1971), Obsession and Butterfly I from Atomic Forest (1973), Born to be Wild by The Savages (1973), Right Down Here by Asha Puthli (1973), Dancing Drum by Ananda Shankar (1975), Atrip to Kathmandu by Bharat Karki & Party (1978), Mind Ecology and Two Sisters by Shakti (1977) and Raga Megha Malhar by Charajith Singh (1983).

Afternoon Inspiration

Various Artist - currated by Rabi.C.Shah

Rock • Punk • 70's - 00's

Listen now

This playlist invigorates me when I am looking for inspirations, especially in the afternoon. A compilation of my favourite tracks. The playlist consist of classic rock and a little bit of punk. All I do is listen to it and let my thoughts flow and also ebb away any new feelings I encounter.

Le Monde Fabuleux Des Yamasuki

Yamasuki Singers

Funk • Rock • World • 1971

Listen now

"a fuzzed-out-educational-multi-cultural psych-rock-opera.... proto-psychedelic hip-hop with overweight drum beats and basslines" - Le Monde Fabuleux Des Yamasuki by Yamasuki Singers. Yamasuki Singers is a pop group based out of France who learned Japanese and depicted the culture of Nippon into 12 tracks.

Obsession

Atomic Forest

Pshychedelic • India • 1973 - 77

Listen now

Atomic Forest stands as the only Indian psychedelic/hard rock band that managed to record an album: Obsession '77. They jammed with Led Zeppelin and performed at the Snehayatra Festival 'The Indian Woodstock'. This album is fuzzy, groove and funky enough. Atomic Forest's is an unsung band in Indian who can depict the underground scene of India in the 70's. If you are not a fan of Psychedelic, but I suggest, listen to the first track of this album. I don't have any words to describe the energy of the song, the drum and the lead will blow you away, better you hear it.

Ten Ragas to a Disco Beat

Charanjit Singh

Acid House • Fusion • India • 1982

Listen now

This record is a remarkable piece of the history of music. You can call this album as the spark that led to the existence of Acid House. An excellent collection of fascinating and mesmerising songs, built with a combo Roland TR-808 drum machine, TR-303 bass synthesiser and Jupiter-8 synthesiser. By having the historical value, this record is one of the most valued that ever sold on Discogs.

Maori Pulse

Various Artists

World • Maori • Folk • Rock • Reggae

Listen now

A collection of exotic tunes from the Pacific archipelagoes. The playlist starts with a positive Maorian vibe by Te Vaka followed by the Bobby Holcomb, Matato'a, Polynesia, Whirimako Black and much more. Most of the songs are a fusion of Maorian with western styles like rock and reggae.

Techno City

Various Artists

Techno • Detroit

Listen now

During the early industrial gambling of America, Detroit and its people was a significant stake. But later on the game, the gears of Detroit started rusting, and the people end up in a mechanical boredom. To revive and reunite the energy, the talent's of Detroit introduced a new genre called Techno. So this playlist is a dive into the heart of the Detroit.

We Love Bersaudara

Yanti Bersaudara

World • Rock • Folk • Indonesia •

Listen now

Yanti Bersaudara is a female musical trio from Indonesia during the 70's. Gaslamp Killer introduced this band to me through a sample of the song Lembur Kuring. And it was a perfect psychedelic groove. This playlist features vinyl rip of selected work by the three sisters.

Sound of Siam

Various Artists

World • Jazz • Leftfield Luk Thung • Molam • Thailand – 1964 to 1975

Listen now

More than a renowned tourist place, Thailand it's a musical paradise even from the 60's and 70's. It spaced out jazz, raw funk or the meditative sounds of the North East. Check out the marvellous gem from the south-east Asia.

Djam Leelii

Baba Maal & Mansour Seck

Folk • Blues • World • Country  —  1989

Listen now

Thank you, for the peacefulness! Djam Leeli is a great experience in itself. If you want to take a free trip to Africa, listen to this album. Every element in this album will make feel you are in Africa. If you had never listened to Baaba Maal before, this album will be a good start. Don't miss his unique voice. If you want to stay peaceful for an hour plug you headphone or put your sound system on, and play this album. So don't forget to listen to this album, which is also listed as one in the "1001 Albums You Must Hear before You Die".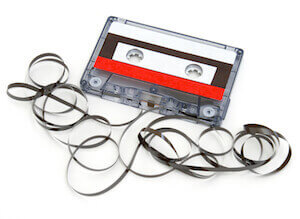 Current Playlist - Loading
...
...