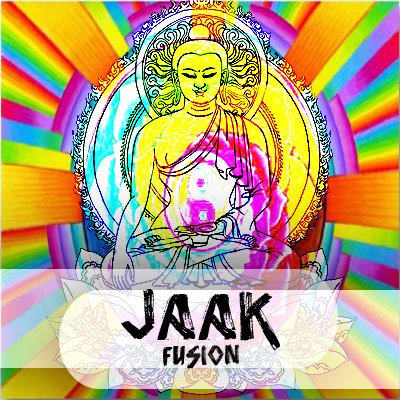 Currated flavours for your soul.
Bon Appétit!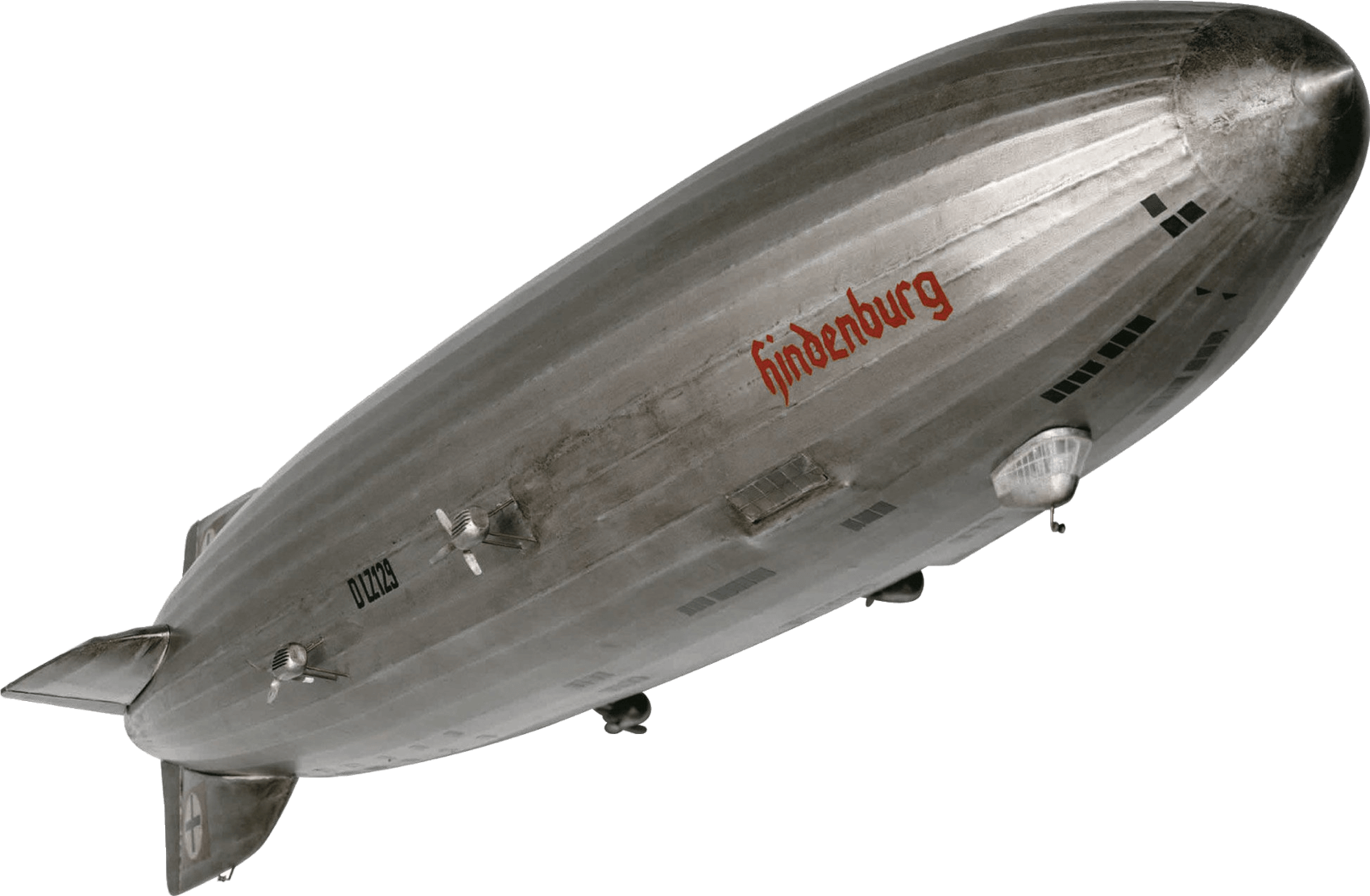 by Suyash Katiyar –
Rock • Blues Rock • Hard Rock • 1968 - 1962

"One of the first songs to ever pique my interest in LedZepplin was "Battle Of Evermore", first heard at a friend's home, the song's name eluded me for sometime. It was not until few months later in a pub called "Pecos" (formely "Stones"), I heard the song again and rushed to the manager to know its name. Since then over period of last few years, LedZeppelin has kept me spellbound. This playlist is collection of songs which have left a profound impact and wont be ever forgotten."
Listen now
Track List:
Misty Mountain Hop - Led Zeppelin IV • Black Dog - Led Zeppelin IV • Bron-Y-Aur Stomp - Led Zeppelin III • Whole Lotta Love - Led Zeppelin II • Down By the Seaside - Physical Graffiti • Good Times Bad Times - Led Zeppelin • Going to California - Led Zeppelin IV • Bonzo's Montreux - Coda • The Battle of Evermore - Led Zeppelin IV • No Quarter - House of the Holy • Your Time is Gonna Come - Led Zeppelin • Black Mountain Side - Led Zeppelin • Kashmir - Physical Graffiti • When the Levee Breaks - Led Zeppelin IV • Tangerine - Led Zeppelin III • All My Love - In Through the Out Door • Nobody's Fault But Mine - Presence • In My Time of Dying - Physical Graffiti • Stairway to Heaven - Led Zeppelin IV • Bron-Yr-Aur - Physical Graffiti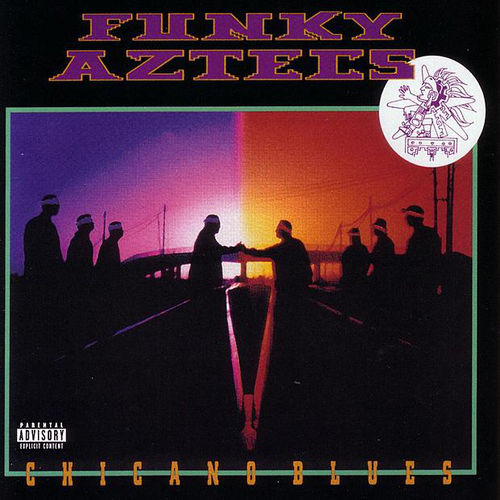 Chicano Blues
Funky Aztecs
Hip Hop • Latin • Gangsta • Chicano Rap  •  1992
Listen now
Viva La Raza! You can call this album as a page in the history book of Mexican-American history and Chicano Movement. Because Funky Aztecs a.k.a pioneers of Chicano rap tried to reunite and bring peace between the Mexican-American gangs Norteños and Sureños through this album. Another interesting fact about this album is its album cover. The cover represents the Norteños in red and Sureños in blue (the gang colour itself) with same dress and the same number of people to show both are same in everything. All the tracks on Chicano Blues are amazing. English, Spanglish and good enough rapping. Don't miss this album. Otherwise, you will miss history.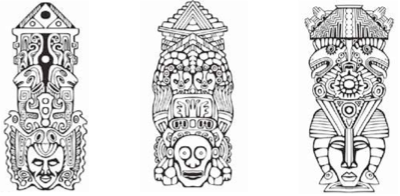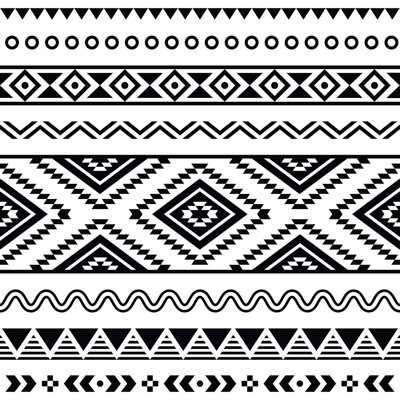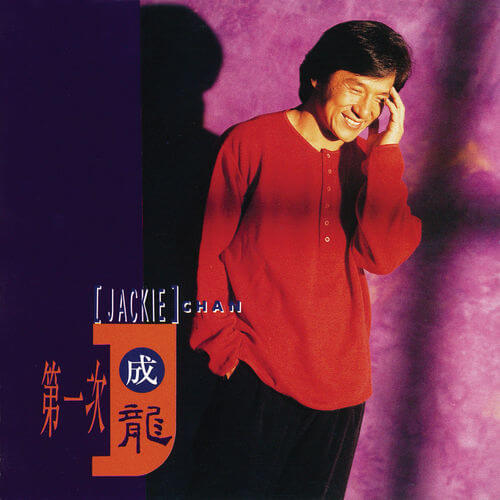 The First Time
Jackie Chan
Mandopop • World • Regional • 1992
Listen now
Most of the people only know about Jackie Chan's movie career. But do you know, more than an actor, his is a wonderful singer! From 1984 to 2008, he had release around 11 albums, recorded theme songs for movies and Beijing Olympics closing song. Most of his songs are in Japanese and Cantonese, but there are some English song too. The First Time is pure Mandopop, and all the songs will remind you about the background score on Jackie's movie like city hunter. So, amigos, plug you ear phone, romance is on the way.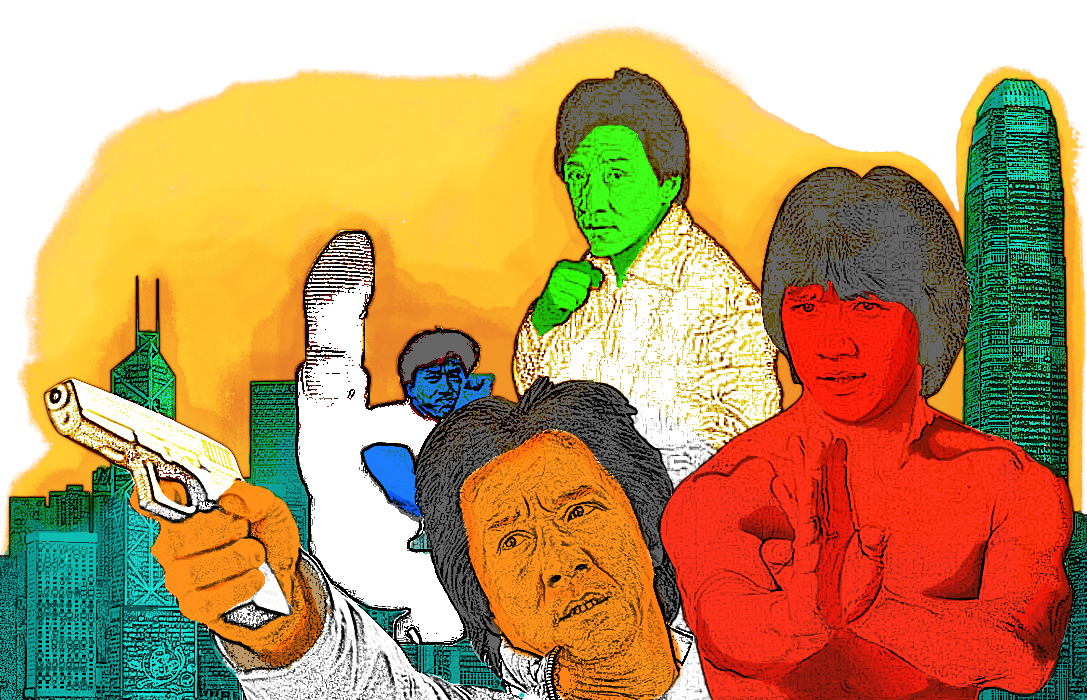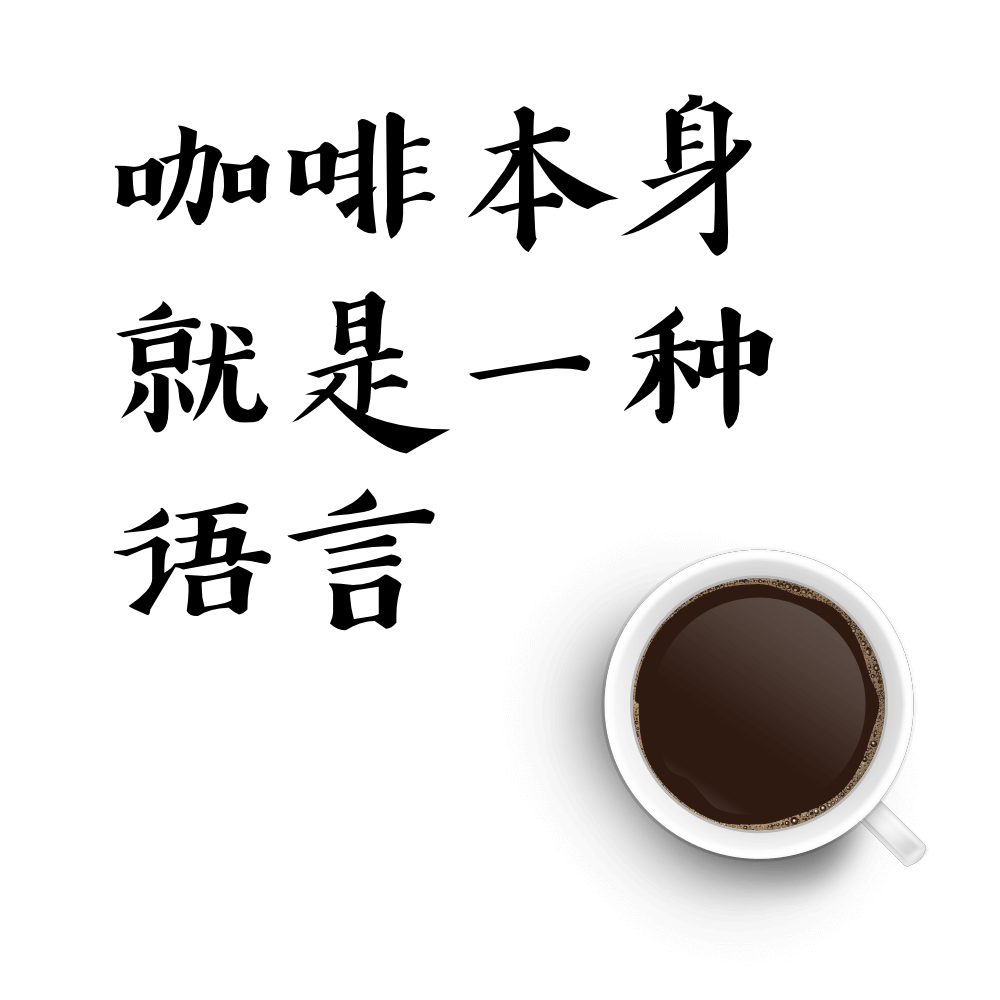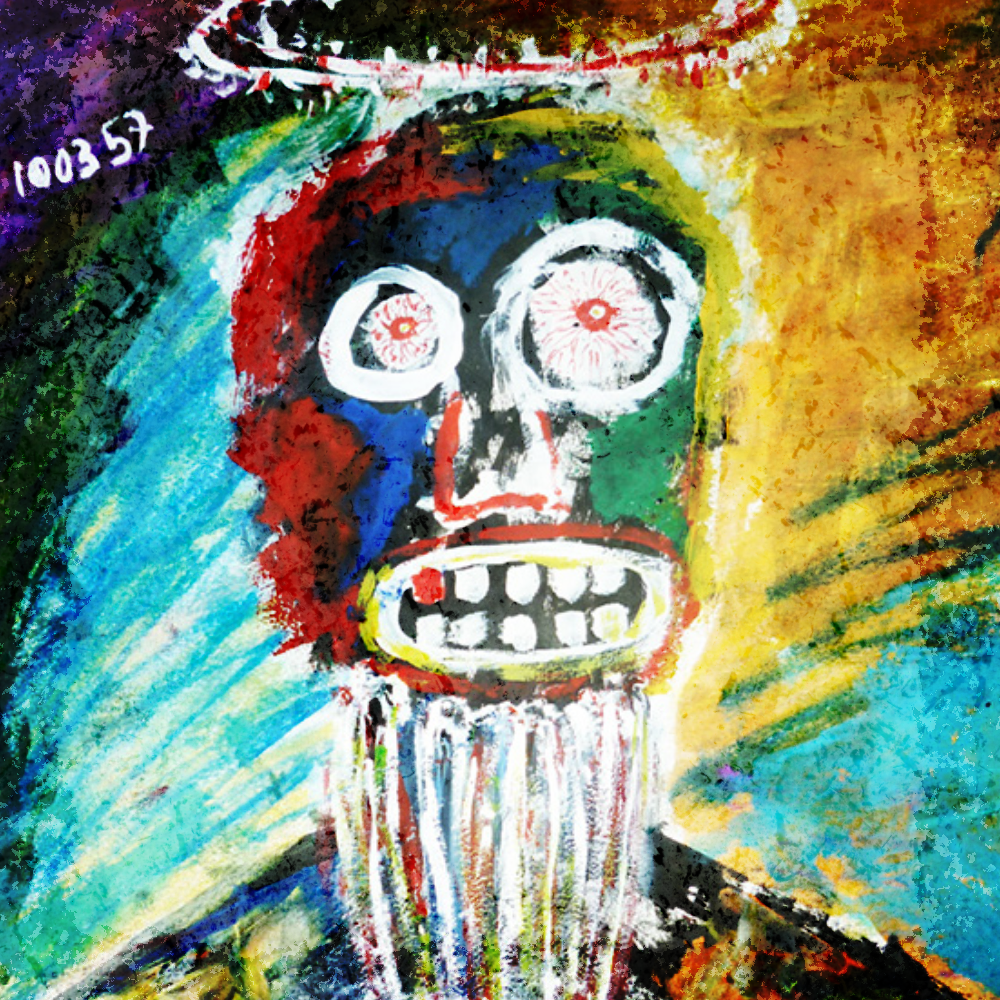 Songs I Keep Coming Back To
Various Artist – currated by Sushant Naithani (Mojo Jojo)
Rock • Hard Rock • Alternative Rock • Psy Rock • Prog Rock • Symphonic Rock • Classic Rock • Heavy Metal • Folk Rock • Grunge • 80's - 90's
Listen now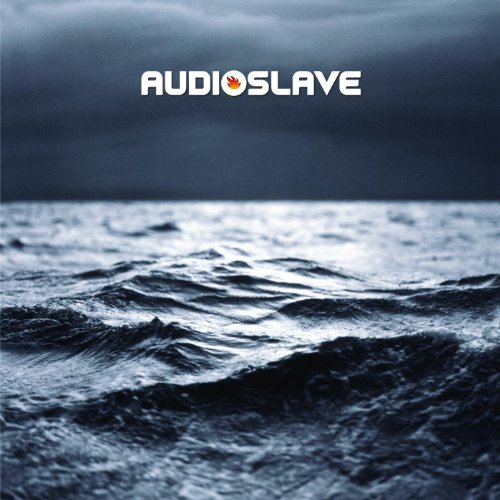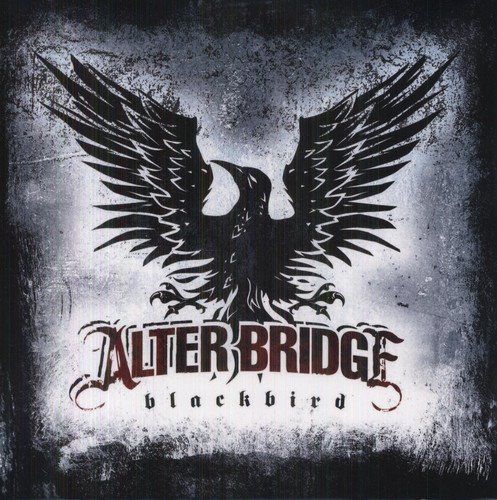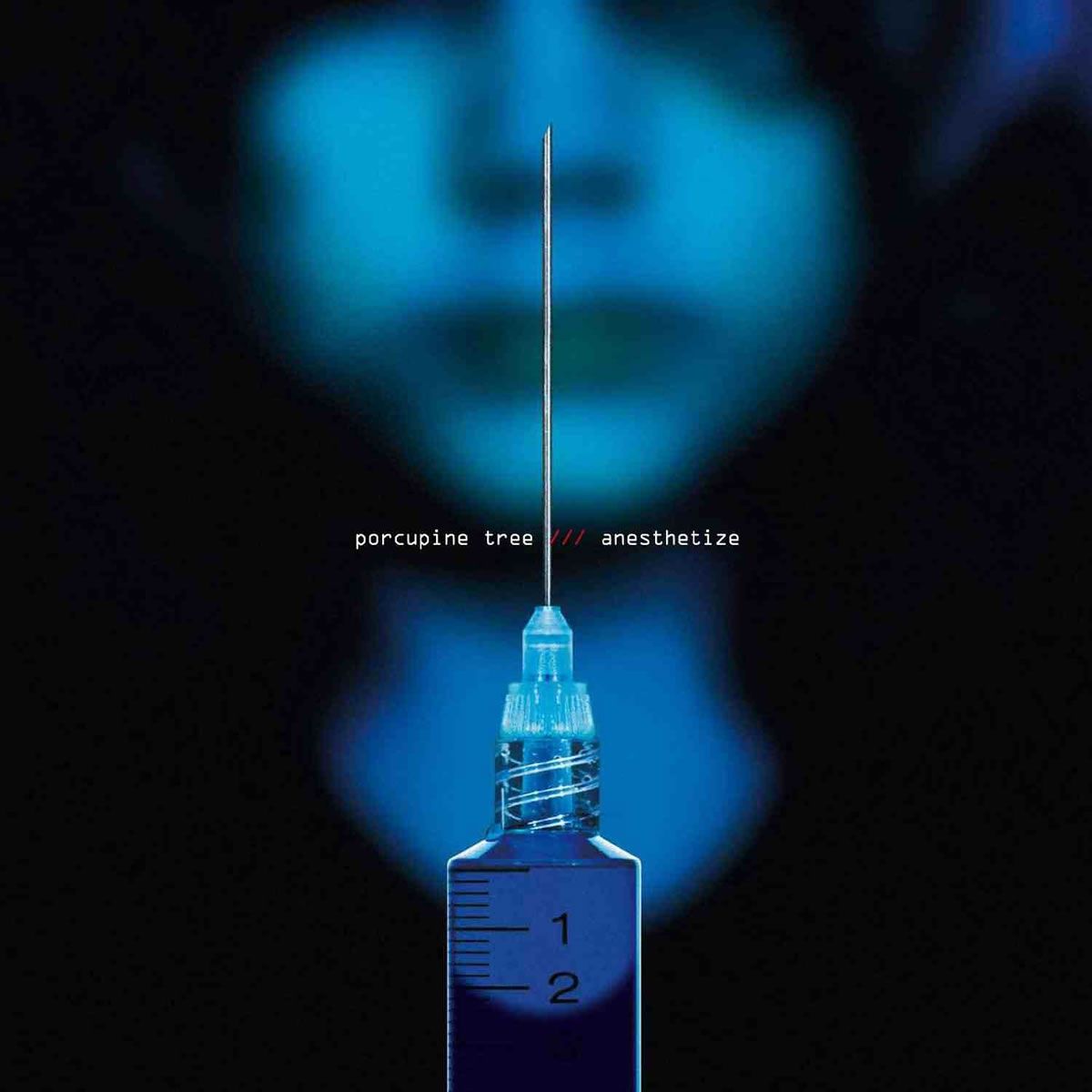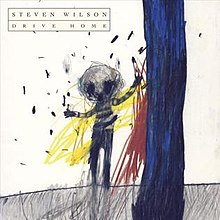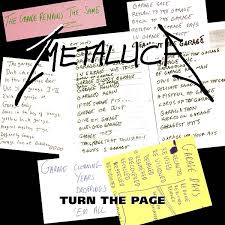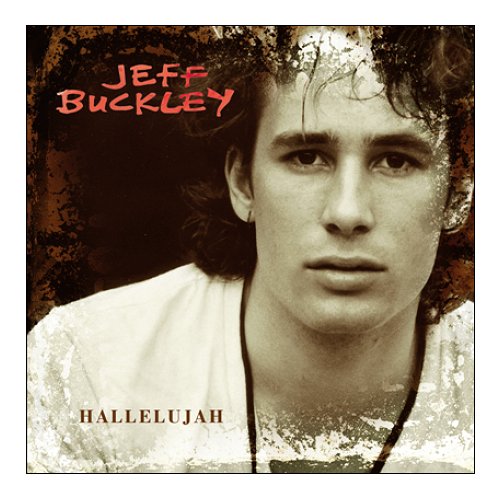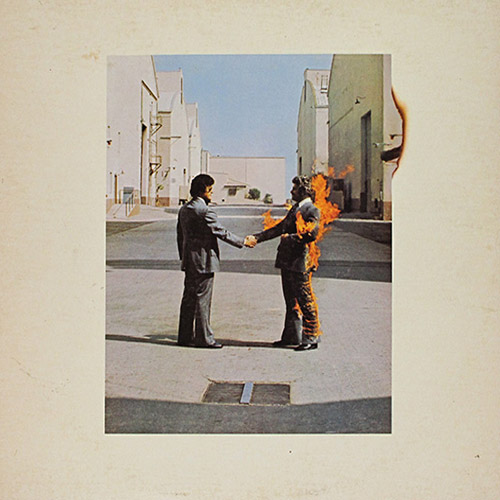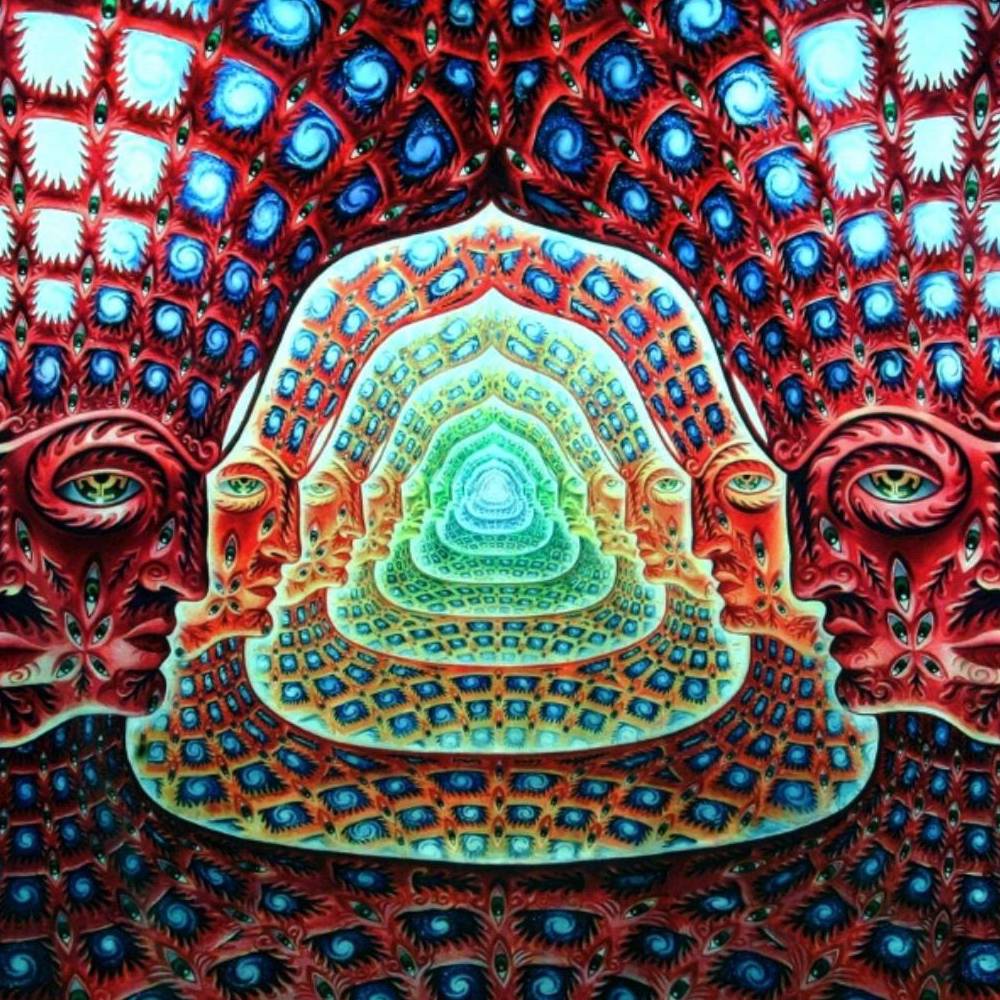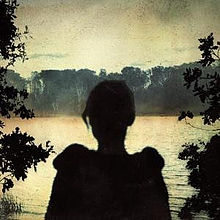 🤘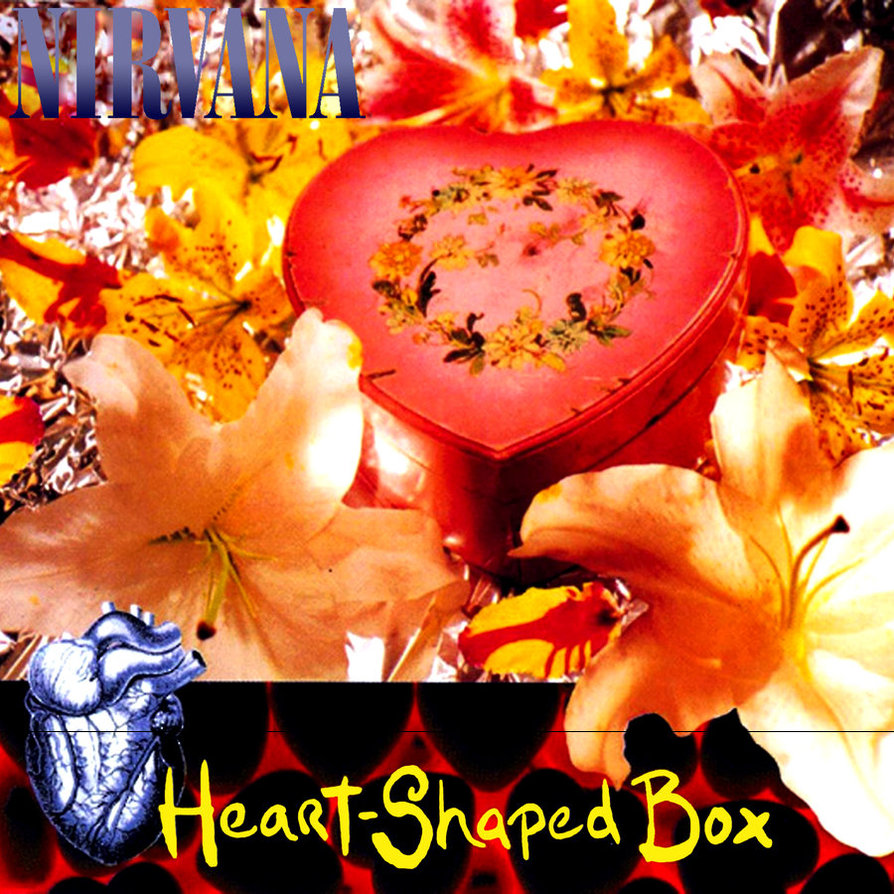 Doesn't Remind Me
by Audioslave
This song captures the essence of this supergroup called Audioslave. Coupled with an beautifully story driven video, cornell's vocals and morello's restrained guitar work makes this my favorite audioslave song ever
Blackbird
by Alter Bridge
This was one of the first songs I ever heard from this group. Needless to say hearing myles's soaring vocals and mark and myles tasty guitar playing made me a fan.
Anesthetize
by Porcupine Tree
Steven Wilson is God. I really like lengthy songs that encapsulate my attention way more than 2-3 minute pop songs. This song is definitely a master piece combing all the genres I am into. I really enjoy gavin's playing here.
Drive Home
by Steven Wilson
Listening to this song will make you cry. This my favorite Steven Wilson song ever. This song has an amazingly done but incredibly sad video and some heart wrenching guitar playing by Guthrie.
Turn the Page
by Metallica
I have heard this song a million times yet I never got sick of it. This was the song that introduced me to Metallica and I am thankful for that. Even though its a cover song I believe this song is Metallica.
Hallelujah
by Jeff Buckley
This song is so minimal with just guitar accompanied by buckley's vocals and it still sounds great and soothing to the ear and makes my heart warm.
Shine on You crazy Diamond
by Pink Floyd
I don't think this song needs any introduction. If I had to listen just one song for the rest of life This song would be it.
Parabol, Parabola
by Tool
I love, love Tool. It was incredibly difficult for me to pick just one song out of their entire catalogue but this song (actually two songs) is what I have heard on repeat numerous times & is one of my favorite tool tunes.
Glass Arm Shattering
by Porcupine Tree
This song sounds so delicate, so fragile. This song for me was the highlight of Deadwing album.
Heart shaped Box
by Nirvana
When I think of Nirvana I always think of this song. This song was one of the first I ever heard from Nirvana and needless to say I became a lifelong fan.

Noom Rave

Various Artist

Hard Trance • Acid • Techno • 1993 - 99

Listen now

If you are a witness of the 90's rave parties, then Noom Records won't be stranger for you. And for those who don't know, it's the one the most respected label among the raver's. So today, I'm presenting you a 26 tracks compilation of all-time 90's rave classics from Noom Records including Nuclear Hyde, Jim Clarke, Mandala and many more. In brief, this playlist is nothing but, a powerhouse of acid and base - No Noise, Just Classics!

Playlist Brief: Smoking Drums by Jim Clarke (1993), The Encore by Mandala (1993), Silverstone by Jim Clarke (1993), The Fall by Superspy (Oliver Lieb) (1993), Daytona by Jim Clarke(1993), Observer by Nuclear Hyde (1994), Astralia by Mandala (1994), Osmosis by Nuclear Hyde (1994), Love Dove by Instant Zen (1994), Inverse Reflexion by Nuclear Hyde (1994), Synthetic by Instant Zen (1994), Tranceido by Tandú (1994), Leloopa by Traumatic (1994), Innostatic by Nuclear Hyde (1995), Are am Eye? by Commander Tom (1995), Acidney (Cores Remix) by Mandala (1995), Running Man by Nuclear Hyde (1996), Ice Rain by Cores (1996), Lonely Days (Lonely Mix) by Comma (1996), Accelerator by Nuclear Hyde (1997), Multica by Cores (1997), Skydome by Toronto (1997), Androgyn by T & T (1997), Rest In Hell (Chris Liberator & Dave The Drummer Remix) by CFC-12 (1997), Spacetrash by Cores (1998), Hot Music by Lost In Case (1999)

Before, in India

Various Artist

Funk/Soul • Psychedelic Rock • Jazz • Garage Rock • Techno • Acid • Pop Rock • Rock n Roll • Blues • 60's - 80's

Listen now

Even if it's late, but I found a pot full of gold, nothing but a grand collection of tracks depicting India's music culture from the 60's to 80's. I consider these tracks as one of my best dig till the date, because I never knew such genres existed in India. So I though of picking some track and presenting it for you. This playlist contains 17 tracks including jazz, rock, funk and many more styles. Consider this playlist as a journey through the underground, elite balls and the hippie trails of India. Enjoy!

Playlist Brief: The list starts with a jazz track Raga Kalavati by the Bollywood maestro's Shankar and Jaikishan (1964), followed by song called Trip by Usha Iyer & The Flintstones (1969), Jumpin' Jack Flash by Ananda Shakar (1970), Mist by Great Bear (1970), Baby Baby Please by Innerlite (1970), The Mod Trad by The Black Beats (1971), Until the Dawn by The Fentones (1971), Obsession and Butterfly I from Atomic Forest (1973), Born to be Wild by The Savages (1973), Right Down Here by Asha Puthli (1973), Dancing Drum by Ananda Shankar (1975), Atrip to Kathmandu by Bharat Karki & Party (1978), Mind Ecology and Two Sisters by Shakti (1977) and Raga Megha Malhar by Charajith Singh (1983).

Afternoon Inspiration

Various Artist - currated by Rabi.C.Shah

Rock • Punk • 70's - 00's

Listen now

This playlist invigorates me when I am looking for inspirations, especially in the afternoon. A compilation of my favourite tracks. The playlist consist of classic rock and a little bit of punk. All I do is listen to it and let my thoughts flow and also ebb away any new feelings I encounter.

Le Monde Fabuleux Des Yamasuki

Yamasuki Singers

Funk • Rock • World • 1971

Listen now

"a fuzzed-out-educational-multi-cultural psych-rock-opera.... proto-psychedelic hip-hop with overweight drum beats and basslines" - Le Monde Fabuleux Des Yamasuki by Yamasuki Singers. Yamasuki Singers is a pop group based out of France who learned Japanese and depicted the culture of Nippon into 12 tracks.

Obsession

Atomic Forest

Pshychedelic • India • 1973 - 77

Listen now

Atomic Forest stands as the only Indian psychedelic/hard rock band that managed to record an album: Obsession '77. They jammed with Led Zeppelin and performed at the Snehayatra Festival 'The Indian Woodstock'. This album is fuzzy, groove and funky enough. Atomic Forest's is an unsung band in Indian who can depict the underground scene of India in the 70's. If you are not a fan of Psychedelic, but I suggest, listen to the first track of this album. I don't have any words to describe the energy of the song, the drum and the lead will blow you away, better you hear it.

Ten Ragas to a Disco Beat

Charanjit Singh

Acid House • Fusion • India • 1982

Listen now

This record is a remarkable piece of the history of music. You can call this album as the spark that led to the existence of Acid House. An excellent collection of fascinating and mesmerising songs, built with a combo Roland TR-808 drum machine, TR-303 bass synthesiser and Jupiter-8 synthesiser. By having the historical value, this record is one of the most valued that ever sold on Discogs.

Maori Pulse

Various Artists

World • Maori • Folk • Rock • Reggae

Listen now

A collection of exotic tunes from the Pacific archipelagoes. The playlist starts with a positive Maorian vibe by Te Vaka followed by the Bobby Holcomb, Matato'a, Polynesia, Whirimako Black and much more. Most of the songs are a fusion of Maorian with western styles like rock and reggae.

Techno City

Various Artists

Techno • Detroit

Listen now

During the early industrial gambling of America, Detroit and its people was a significant stake. But later on the game, the gears of Detroit started rusting, and the people end up in a mechanical boredom. To revive and reunite the energy, the talent's of Detroit introduced a new genre called Techno. So this playlist is a dive into the heart of the Detroit.

We Love Bersaudara

Yanti Bersaudara

World • Rock • Folk • Indonesia •

Listen now

Yanti Bersaudara is a female musical trio from Indonesia during the 70's. Gaslamp Killer introduced this band to me through a sample of the song Lembur Kuring. And it was a perfect psychedelic groove. This playlist features vinyl rip of selected work by the three sisters.

Sound of Siam

Various Artists

World • Jazz • Leftfield Luk Thung • Molam • Thailand – 1964 to 1975

Listen now

More than a renowned tourist place, Thailand it's a musical paradise even from the 60's and 70's. It spaced out jazz, raw funk or the meditative sounds of the North East. Check out the marvellous gem from the south-east Asia.

Djam Leelii

Baba Maal & Mansour Seck

Folk • Blues • World • Country  —  1989

Listen now

Thank you, for the peacefulness! Djam Leeli is a great experience in itself. If you want to take a free trip to Africa, listen to this album. Every element in this album will make feel you are in Africa. If you had never listened to Baaba Maal before, this album will be a good start. Don't miss his unique voice. If you want to stay peaceful for an hour plug you headphone or put your sound system on, and play this album. So don't forget to listen to this album, which is also listed as one in the "1001 Albums You Must Hear before You Die".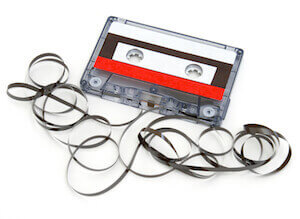 Current Playlist - Loading
...
...