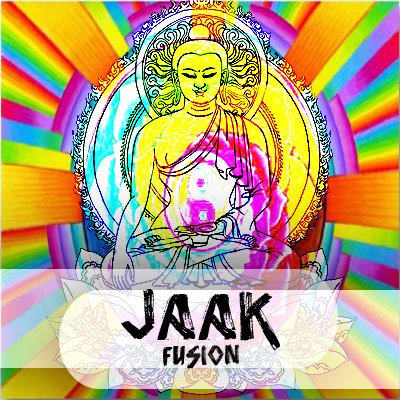 Currated flavours for your soul.
Bon Appétit!
Born in the 1950's as an inspiration from the Rock and Roll, evolved into Psychedelic in the 60's, New wave, prog and meta in the 80's and still evolving. Because of the language barrier, the popularity stayed mostly in Italy and around Europe. But when you compare with the mainstream, there are artists like Zucchero who sold over 40 million records worldwide. I never knew about this until I got an Italian rock compilation CD called "9. La Babele degli stili" from my friends Anjali and Srihari. And my first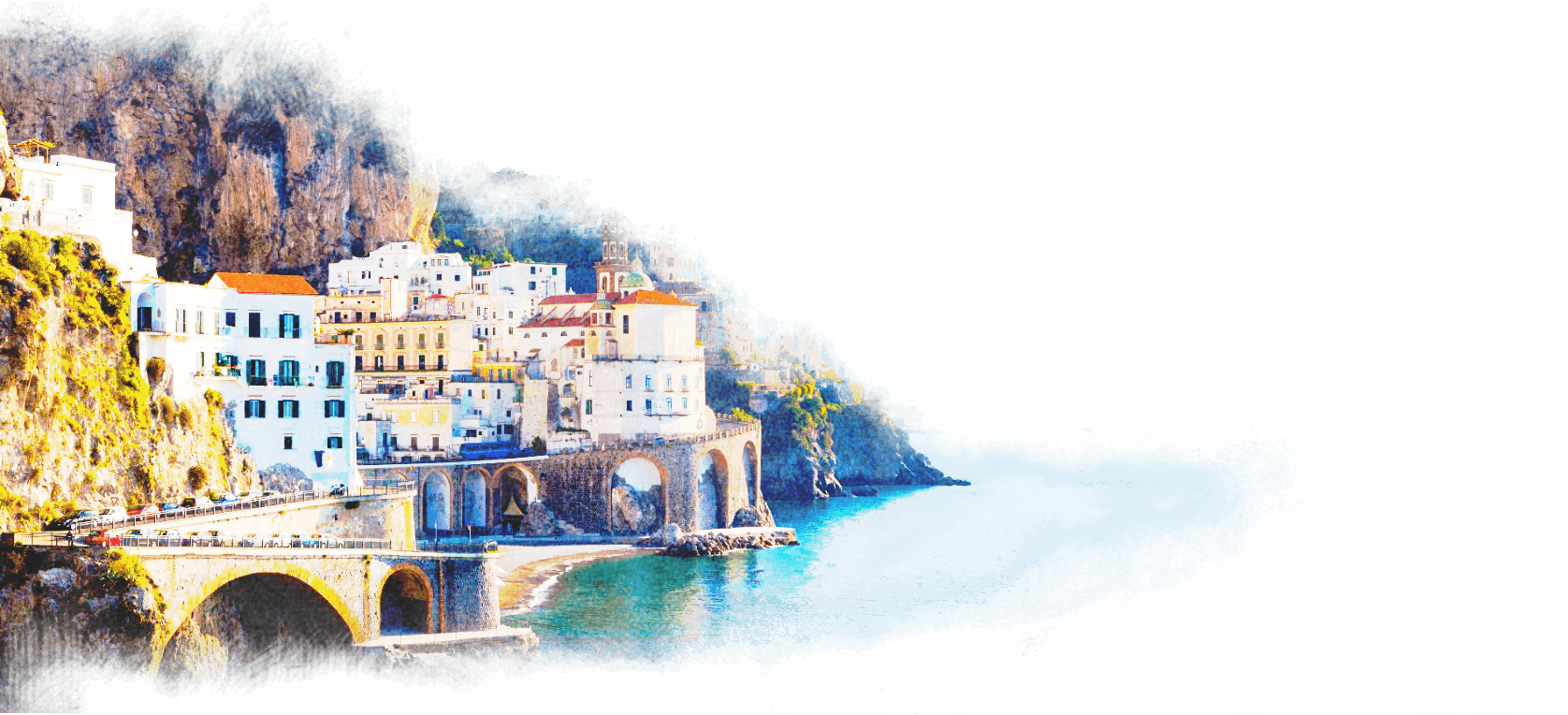 impression was double thumbs up. If you are also new to the Italian rock scene and like to listen, sharing the songs from the CD here. Divertiti ad ascoltare!
9. La Babele degli stili

by Various Artist

Rock • 1994

Musica musica by Pino Daniele

PLAY

Rispetto by Zucchero

PLAY

Colpa d'Alfredo by Vasco Rossi

PLAY

Vil coyote by Eugenio Finardi

PLAY

Ma che idea by Denovo

PLAY

A me me piace 'o blues by Pino Daniele

PLAY

L'ultima luna by Lucio Dalla

PLAY

Creuza de ma (live) by Fabrizio De André

PLAY

Con le mani by Zucchero

PLAY

Guerra by Litfiba

PLAY

Lidia magari by Bisca

PLAY

And the radio plays by CCCP

PLAY

Siberia - Diaframma

PLAY

La qualità della danza - CCCPP

PLAY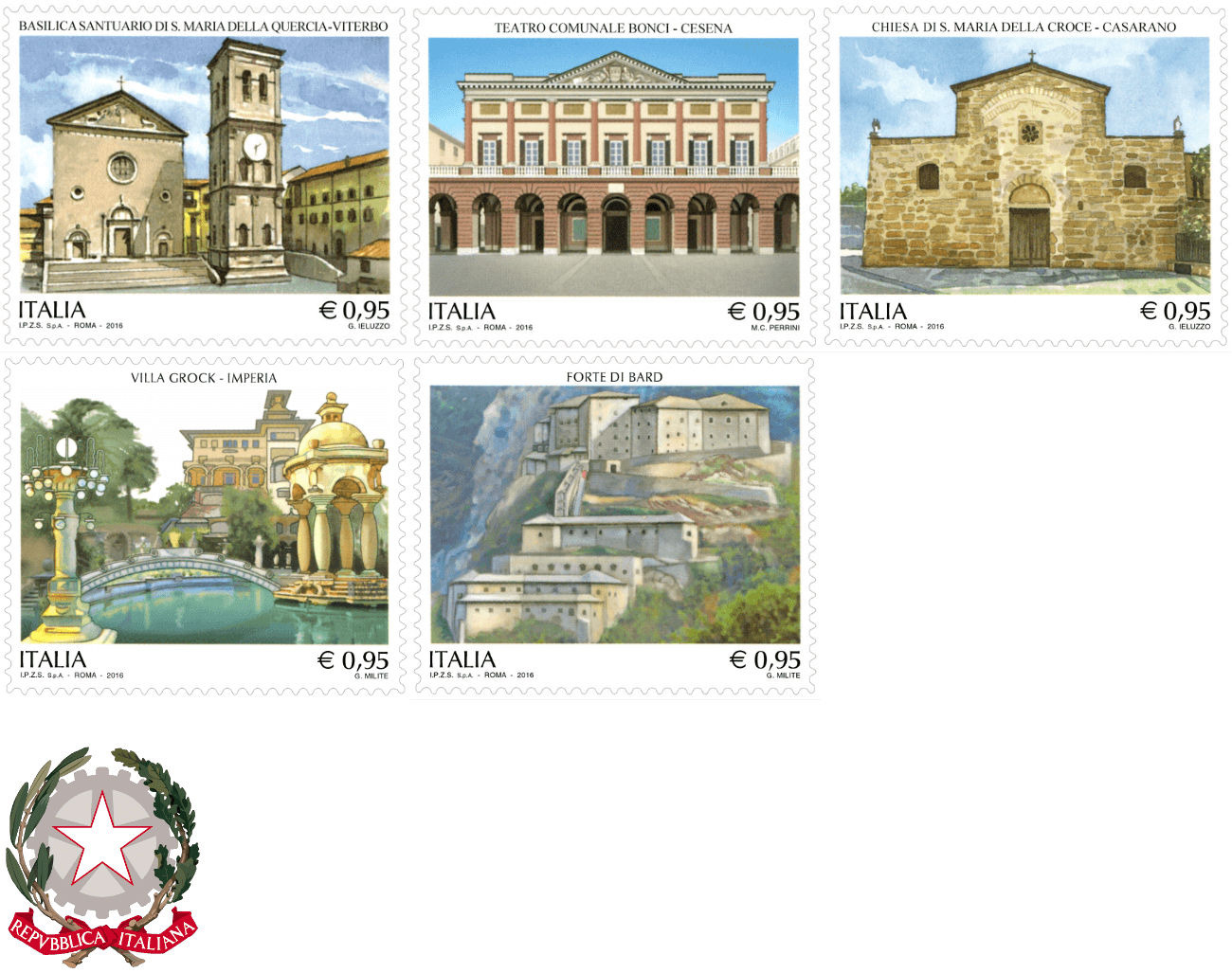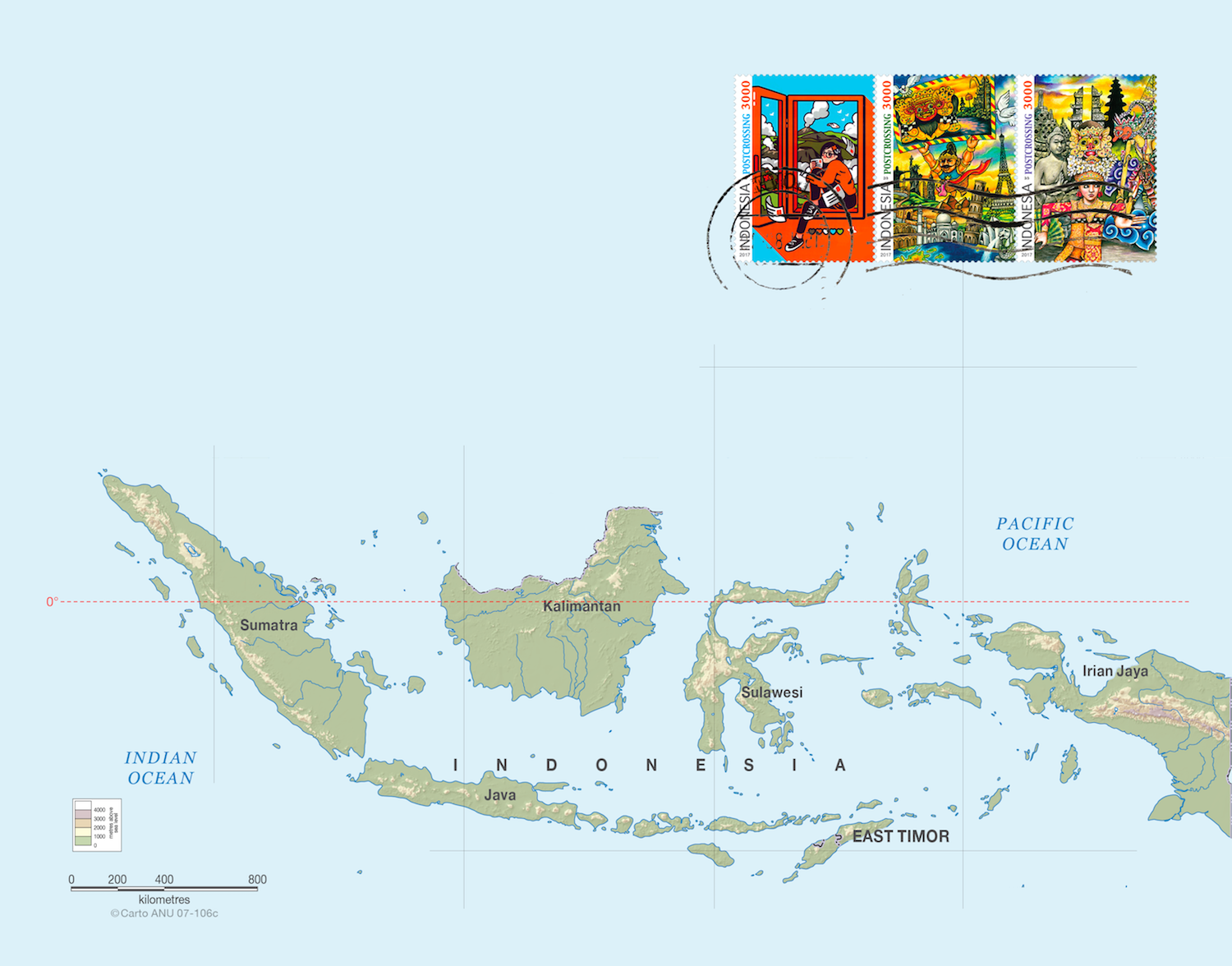 Selamat Datang di
Indonesia

Mas

Indonesia, one of the largest archipelago in the world with more than 17,000 islands, 261.6 M inhabitants and growing economy. Politically it's is divided into 36 provinces, 5 main religion with 700+ living languages, but united by the Pancasila. It's a country where you can easily get lost because of it's indulging history, vibrant culture, flavorful cuisine and heart-whelming hospitality. But all these factors are pretty common among all countries except one thing - "Music".
Introducing you six decades of Indonesian soundscape through 70 tracks spanning across 13 genres and style. This is the biggest playlist that I ever made and dedicating this to Andi Twins Music, Gita Aditya Prasapti, Dwi Rustamto, Astri Farliani and all GoJek friends. Enjoy Listening!
Rock
I think this is the best genre to start with. Erupted during the early 60's and still influencing generations. Frankly speaking, it's very hard to fit all the best rock into a small playlist. In this section, I'm introducing the rock bands from the late 1980's to 2000's. So, Rock On!
Semut Hitam

by God Bless

Hard Rock • 1988

Kehidupan

PLAY

Rumah Kita

PLAY

Putri

by Jamrud

Hard Rock • 1997

Putri

PLAY

Bising

PLAY

Ningrat

by Jamrud

Hard Rock • 2000

Ningrat

PLAY

Acidity

by Kekal

Black Metal • Experimental • 2005

Characteristicon

PLAY

Blacklight

by Koil

Industrial Rock • 2007

Kenyataan Dalam Dunia Fantasi

PLAY

Rasa Baru

by Cokelat

Hard Rock • 2013

Karma

PLAY

Sunset Di Tanah Anarki

by Superman is Dead

Punk • 2013

Bulan Dan Ksatria

PLAY

Kita Adalah Belati

PLAY

Never Dies

by Kotak

Hard Rock • 2014

Satu Indonesia

PLAY
Classic Rock
Early 60's was a bad time for rock. The government at that time frowned upon rock and roll and the Beatlemania phenomenon, deeming the music and lifestyle as a decadent Western influence upon the nation's youth. In 1965, rock and roll pioneers Koes Bersaudara (later known as Koes Plus) were arrested and jailed for three months for playing a Beatles song in a live performance. But whatever matters, the music produced during this time overruled all political barriers and became the foundation to all the songs that you listed above.
Dheg Dheg Plas

by Koes Plus

Rock • Pop • Folk • 1969

Kembali Ke Djakarta

PLAY

Volume 5

by Koes Plus

Rock • Pop • Folk • 1972

Nusantara

PLAY

Freedom Of Rhapsodia

by Freedom Of Rhapsodia

Rock • Psychedelic Rock • 1972

Freedom

PLAY

Volume 1

by The Panber's

Rock • Psychedelic Rock • 1972

Djakarta City Sounds

PLAY

Haai

PLAY

Album 1

by The Brims

Psychedelic Rock • 1972

Anti Gandja

PLAY

The Mercy's

by The Mercy's

Psychedelic Rock • 1973

Tiada Lagi

PLAY
Indorock
The Tielman Brothers were the first Dutch-Indonesian band to successfully enter the international scene in the 1950s. Their music was rock and roll, but people in the Netherlands used to call their music Indorock, a blend of Indonesian and Western music, and had elements of Keroncong.
Java Guitars

by The Tielman Brothers

Rock • Surf • Rock & Roll • 1962

Java Guitars

PLAY

Tahiti Jungle

by The Tielman Brothers

Rock • Surf • Rock & Roll • 1962

Tahiti Jungle

PLAY

Little Bird

by The Tielman Brothers

Rock • Rock & Roll • 1968

Goodbye Mama

PLAY

The Essential Collection

by The Tielman Brothers

Rock • Surf • Rock & Roll • 1968

Bossa Nova Baby (live)

PLAY

Rollin' & Rock (Live)

PLAY
Hip-Hop
In Indonesia, hip-hop started as an underground subculture in the early 90's, kickstarted by the full-length album released by the legendary Iwa-K. For a decade this movement stayed in underground and not as popular as other genres. But now the table is flipped! Two years back, in 2016 song called 'Dat $tick' reached US top-charts.
Kuingin Kembali

by Iwa-K

HipHop • Rap • 1990

Batman Katsarung

PLAY

Pesta Rap

by Various Artist

Rap • 1995

Cewe Matre by Black Swim

PLAY

Bosan by Blake

PLAY

E..E.. by Ucoq

PLAY

Watchout Dab by G-Tribe

PLAY

Janji Palsu by Coro Kru

PLAY

Kaum Kumuh by Black Kumuh

PLAY

Aku by MC-Q'lo

PLAY

TV Rusak by Sindikat 31

PLAY

West Side Jam by Rovi & D-Fha

PLAY

Nyamuk by Boyz Got No Brain

PLAY

Topeng

by Iwa-K

HipHop • Rap • 1990

Tikus Got

PLAY
Pop
If you are an Indonesian pop song fanatic, you will definitely laugh at this list. But you know that it's a humongous task to list out all the good pop songs. So instead of that, I'm sharing my personal favourite Yanti Bersaudara and two more artists that I collected.
Sinbad

by Yanti Bersaudara

Pop • 1967

Sinbad

PLAY

Anggrek Merah

by Yanti Bersaudara

Pop • 1971

Tannase

PLAY

Yanti Bersaudara

by Yanti Bersaudara

Pop • 1971

Lembur Kuring

PLAY

Jingga

by Jingga

Pop • 1995

Tentang Aku

PLAY

Aku Dalam Manusia

PLAY

Outbox

by RNRM

Pop • Synth • 2007

Zsa Zsa Zsu

PLAY
Reggae / Ska
The history of reggae starts in the beachside bars of Bali. Initially, it was played for the foreginer's, but over the time the local people started getting the hang of the rhythms and slowly started building popularity. Now they have Tony Q, Steve & the Coconut Treez, Tipe-X (a 3rd wave Ska band) and many more.
Anak Pantai

by Imanez

Reggae • Rock & Roll • 1994

Anak Pantai

PLAY

Ikan Bakar

PLAY

Ska Phobia

by Tipe-X

Ska • Rock • Punk • 1999

Angan

PLAY

Frustasi

PLAY

Genit

PLAY

Damai Dengan Cinta

by Tony Q Rastafara

Reggae • 2000

Pesta Pantai

PLAY

The Other Side

by Steven & Coconut Treez

Reggae • Reggae-pop • 2005

Welcome To My Paradise

PLAY

Kembali

PLAY

Long Time No See

PLAY

Good Atmosphere

by Steven & Coconut Treez

Reggae • Reggae-pop • 2008

Lagu Santai

PLAY

Salam

by Ras Muhamad

Reggae • 2015

Salam

PLAY
Funk
I think this is one of the least popular genre in Indonesia. But whatever track exists are in it's finest form - funky beats, synths, groovy baselines and James Brown-ish way of sing, totally I love it.
The Rollies

by The Rollies

Funk • Soul • 1972

Bad News

PLAY

Philosophy Gang

by Harry Roesli Gang

Funk • Jazz • Rock • 1973

Don't Talk About Freedom

PLAY

Shake Me

by AKA

Funk • Rock • 1975

Shake Me

PLAY
Jazz
1920, the birth of Jazz in Indonesia. W.M. van Eldik formed the Black & White Band with his violin-playing 17-year-old brother-in-law Wage Rudolf Supratman, now better known as the composer of the country's national anthem Indonesia Raya.
Mystical Mist

by Krakatau

Jazz • Gamelan • Fusion • 1994

Kutemukan

PLAY

Impen Impenan

PLAY

Magic Fingers

by Balawan

Jazz • Rock • Fusion • 2005

Prelude

PLAY

Magic Reong

PLAY

Welcome to Bali

by Kulkul

Jazz • Gamelan • Fusion • 2005

Datanglah

PLAY

Uluwatu

PLAY
Keroncong
Keroncong is the oldest west influence in Indonesia music. This style originated among the Portuguese sailor's who bought this to Indonesia during the 17th century and it's still you can find recorders and listeners across Indonesia.
Keronchong Warna-Warni

by The Steps

Folk • Keroncong • 1969

Mata Ayer

PLAY

Bengawan Solo

by Gesang

Folk • Keroncong • 1991

Bengawan Solo

PLAY
Dangdut
Dangdut is an Indonesia folk genre with a blend of Hindustani, Malay and Arabic music. Being an Indian this genre seems very fascinating because almost all the songs sound very Indian.
Cinta Ketok Magic

by Evie Tamala

Folk • Dangdut • 1991

Cinta Ketok Magic

PLAY

Kertas & Api

by Mansyur S

Folk • Dangdut • 1992

Kertas & Api

PLAY
Electronic
This is one genre I still didn't dig much. But you I found a drum n bass compilation. Apart from pure electronic forms, you can find a lot of electronic influence pop bands like Rock n Roll Mafia.
Frekuensi Domestik

by Various Artists

Electronic • Drum n Bass • 2011

Latenight Raider by Olisimus

PLAY
Avant-Garde
If you take any country, It's not that easy to find avant-garde music, but not in Indonesia. Because they got Kelakar. Kelakar is an experimental band, focused on reggae, rock and thrash style crossover. It will be hard to digest in the beginning, but if you spend some time with the music, it will open another dimension.
Mari Kita Mulai!!!

by Kelakar

Avant Garde • Experimental • Cross Over • 2015

Melted

PLAY
Folk
Finally, we reached the last section. So far we listen to all the western influences in Indonesia, now its time for something which is very native.
Java - The Atmosphere

by Andre Mayorga

Gamelan • Ambient • Lounge • 2015

Tiupan Angin

PLAY

Panen Raya

PLAY

Woro Woro

PLAY
"Ketuhanan Yang Maha Esa. Kemanusiaan Yang Adil dan Beradab. Persatuan Indonesia. Kerakyatan Yang Dipimpin oleh Hikmat Kebijaksanaan, Dalam Permusyawaratan Perwakilan. Keadilan Sosial bagi seluruh Rakyat Indonesia."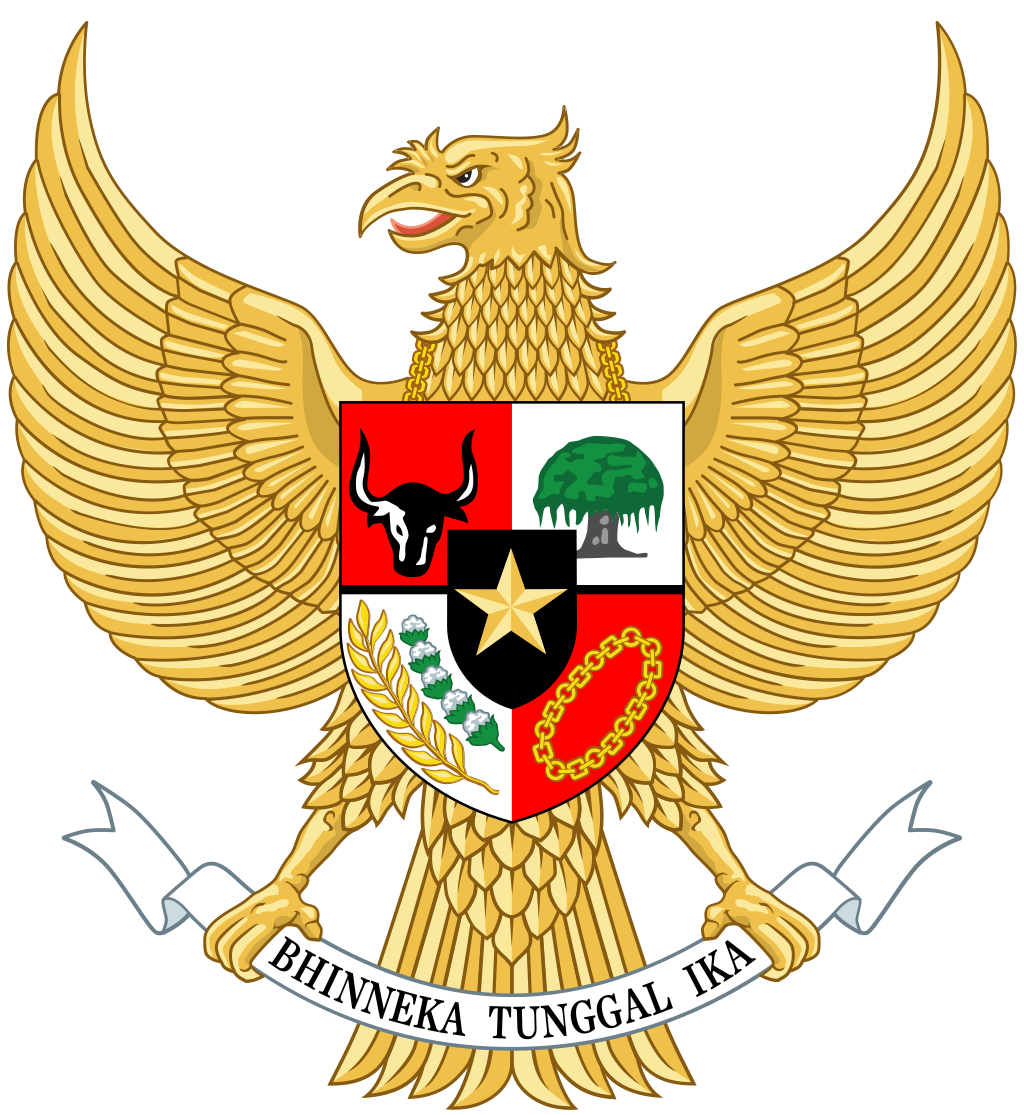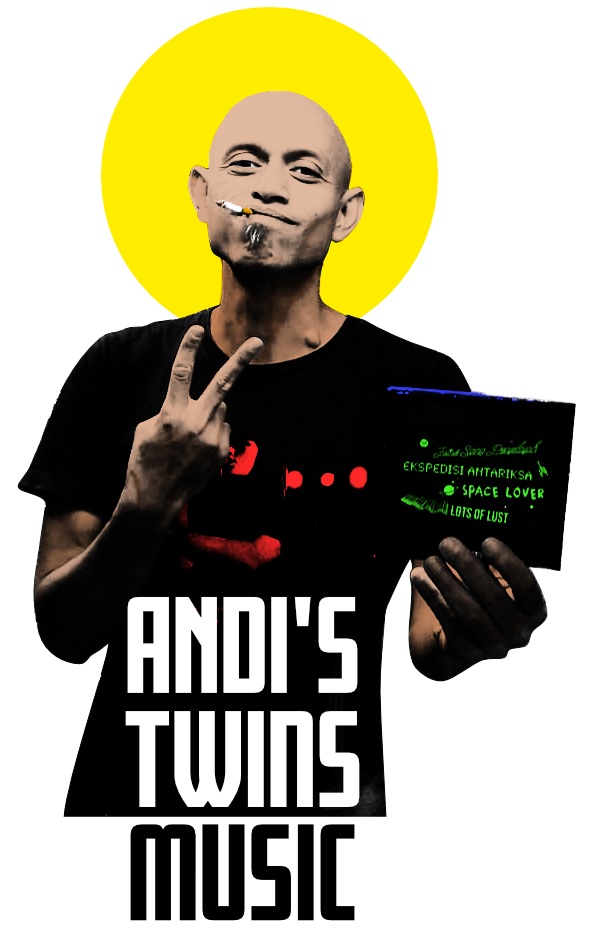 Andi's Twins Music is not a big fancy or hipster record shop, it's a small shop where a maximum of four people can stand in comfort. But once you see the collection the size won't matter. If you are a serious collector or you are into Indonesian music, I think this is one place you should defiantly dig. You can find quite a lot of rarities, Koes Bersaudara/Plus, Yanti Bersaudara, Disco, 45's and more. Along with these Indonesian spices, there are quite a lot of cool picks from all around the globe.
I remember, when I entered the shop it was around 6'o clock in the evening. But the best part is, we left the shop at night 2'o clock, and he was supposed to close at 10. All the time he was introducing me new bands of different genre and styles from keroncong, dangdut, reggae, hip-hop, pop, rock, metal, jazz, avant-garde and many more. And before putting each track, he shares a bit of fact or story about the band, which is quite impressive and much appreciated.
Andi's Favourites
Apart from the main list sharing you Andi's all-time favourite Indonesian songs. A special bonus of 20 tracks.
Do What You Like

by AKA

Rock • Psychedelic • 1970

Do What You Like

PLAY

Volume 4

by Koes Plus

Rock • Pop • Folk • 1971

Bunga di tepi jala

PLAY

Volume 1

by The Panber's

Rock • Psychedelic • 1972

Djakarta City Sounds

PLAY

Album 1

by The Brims

Psychedelic Rock • 1972

Anti Gandja

PLAY

Sound 8

by Panbers

Rock • Psychedelic • 1974

Mr. Blo'on

PLAY

Volume 12

by Koes Plus

Rock • Pop • 1974

Mawar Bunga

PLAY

In Hard Beat

by Koes Plus

Rock • Pop • Folk • 1976

Jemu

PLAY

Indonesia My Lovely Country

by The Panber's

Rock • 1976

Indonesia My Lovely Country

PLAY

Pomo Bersama The Pro's

by Pomo & The Pro's

Rock • Pop • Folk

Sang kodok

PLAY

Those Shocking Shaking Days

by Various Artist

Rock • Funk • Psychedelic

Saman doye - Black Brothers

PLAY

Bali Vanilli

by Igor Tamerlan

RnB • Disco • 1991

Bali Vanilli

PLAY

Generasi Biru

by Slank

Rock • 1994

Terbunuh Sepi

PLAY

Wa..lah

by Netral (NTRL)

Rock • Punk • Alterative • 1995

Wa..lah!!!

PLAY

Pure Saturday

by Pure Saturday

Alterative • Indie • 1996

Kosong

PLAY

Radja

by /rif

Rock • 1997

Radja

PLAY

Waktu Hijau Dulu

by Cherry Bombshell

Rock • 1997

Langkah Peri

PLAY

Rumahsakit

by Rumahsakit

Alterative • Indie • 1998

Pop Kinetik

PLAY

Jangan Terlalu Naif

by Naif

Rock • Pop • 2000

Posesif

PLAY

Ketika…

by Pas

Rock • Alternative • 2001

Kesepian Kita

PLAY

Energy

by The Upstairs

Alternative • Indie • Pop • 2006

Matraman

PLAY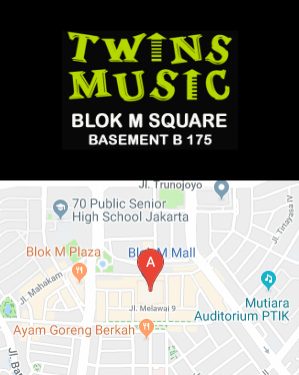 Address: Andi's Twins Music, Blok M Square, Basement B 175, Jakarta Selatan, Indonesia
Phone: +6281310889243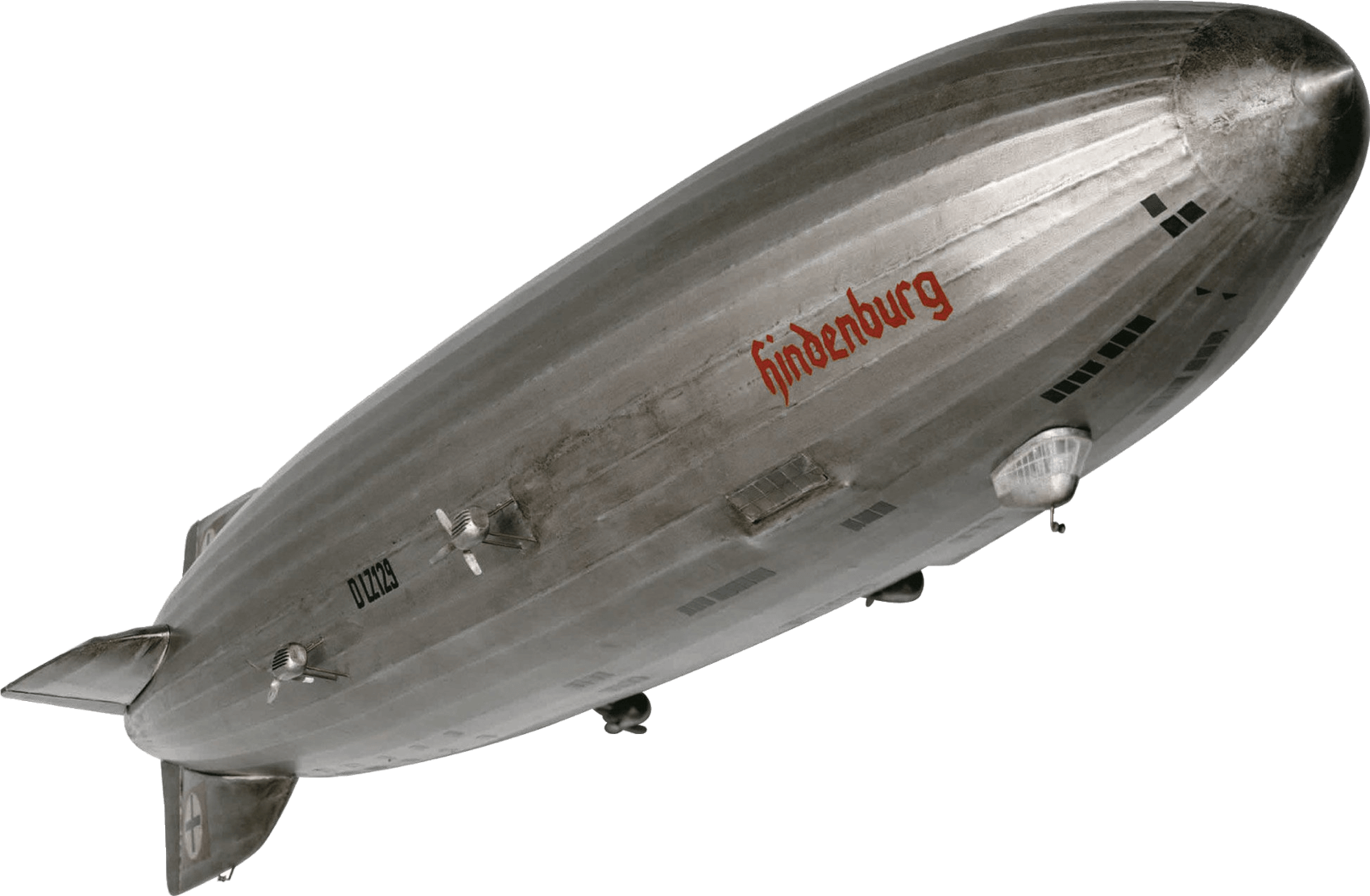 by Suyash Katiyar –
Rock • Blues Rock • Hard Rock • 1968 - 1962

"One of the first songs to ever pique my interest in LedZepplin was "Battle Of Evermore", first heard at a friend's home, the song's name eluded me for sometime. It was not until few months later in a pub called "Pecos" (formely "Stones"), I heard the song again and rushed to the manager to know its name. Since then over period of last few years, LedZeppelin has kept me spellbound. This playlist is collection of songs which have left a profound impact and wont be ever forgotten."
Listen now
Track List:
Misty Mountain Hop - Led Zeppelin IV • Black Dog - Led Zeppelin IV • Bron-Y-Aur Stomp - Led Zeppelin III • Whole Lotta Love - Led Zeppelin II • Down By the Seaside - Physical Graffiti • Good Times Bad Times - Led Zeppelin • Going to California - Led Zeppelin IV • Bonzo's Montreux - Coda • The Battle of Evermore - Led Zeppelin IV • No Quarter - House of the Holy • Your Time is Gonna Come - Led Zeppelin • Black Mountain Side - Led Zeppelin • Kashmir - Physical Graffiti • When the Levee Breaks - Led Zeppelin IV • Tangerine - Led Zeppelin III • All My Love - In Through the Out Door • Nobody's Fault But Mine - Presence • In My Time of Dying - Physical Graffiti • Stairway to Heaven - Led Zeppelin IV • Bron-Yr-Aur - Physical Graffiti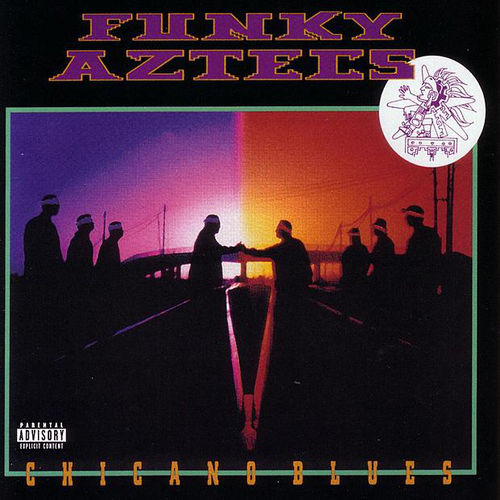 Chicano Blues
Funky Aztecs
Hip Hop • Latin • Gangsta • Chicano Rap  •  1992
Listen now
Viva La Raza! You can call this album as a page in the history book of Mexican-American history and Chicano Movement. Because Funky Aztecs a.k.a pioneers of Chicano rap tried to reunite and bring peace between the Mexican-American gangs Norteños and Sureños through this album. Another interesting fact about this album is its album cover. The cover represents the Norteños in red and Sureños in blue (the gang colour itself) with same dress and the same number of people to show both are same in everything. All the tracks on Chicano Blues are amazing. English, Spanglish and good enough rapping. Don't miss this album. Otherwise, you will miss history.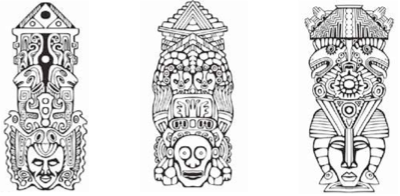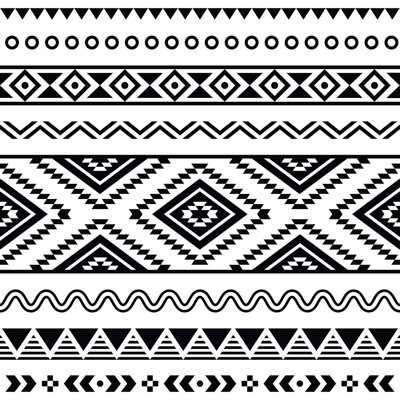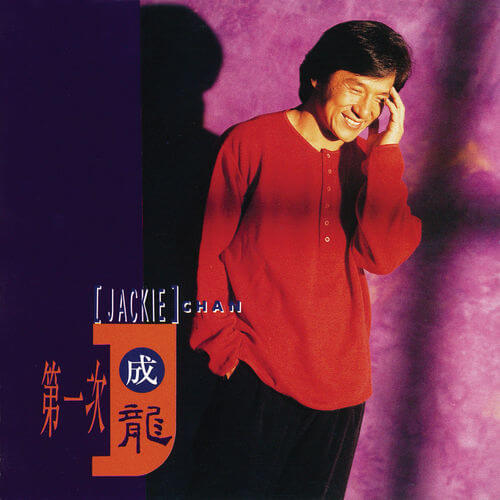 The First Time
Jackie Chan
Mandopop • World • Regional • 1992
Listen now
Most of the people only know about Jackie Chan's movie career. But do you know, more than an actor, his is a wonderful singer! From 1984 to 2008, he had release around 11 albums, recorded theme songs for movies and Beijing Olympics closing song. Most of his songs are in Japanese and Cantonese, but there are some English song too. The First Time is pure Mandopop, and all the songs will remind you about the background score on Jackie's movie like city hunter. So, amigos, plug you ear phone, romance is on the way.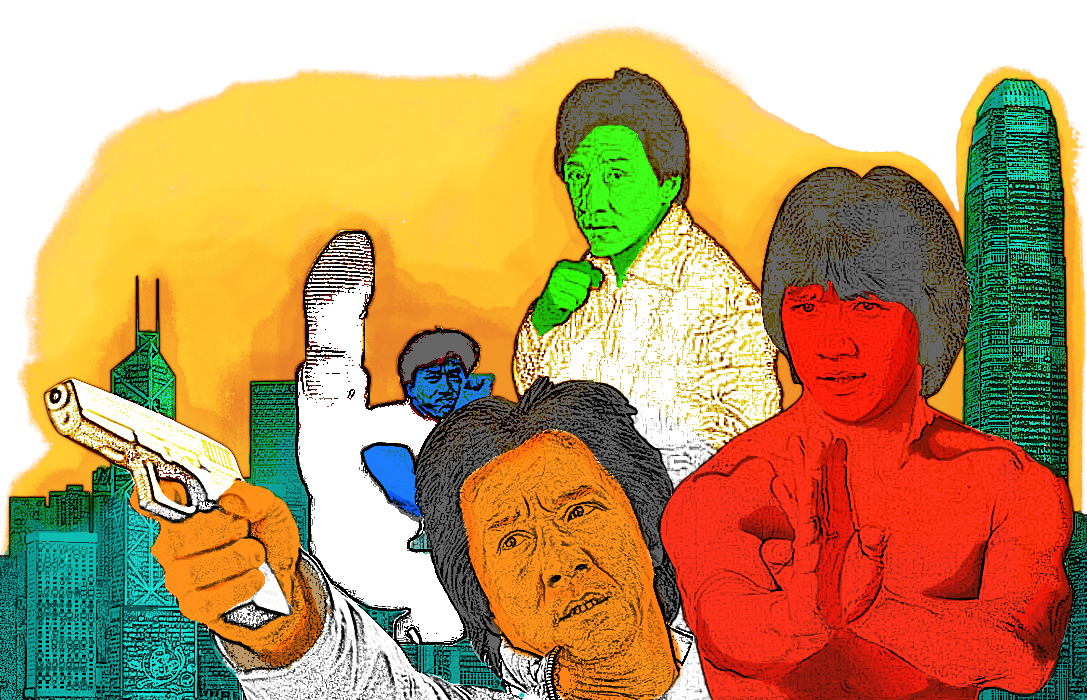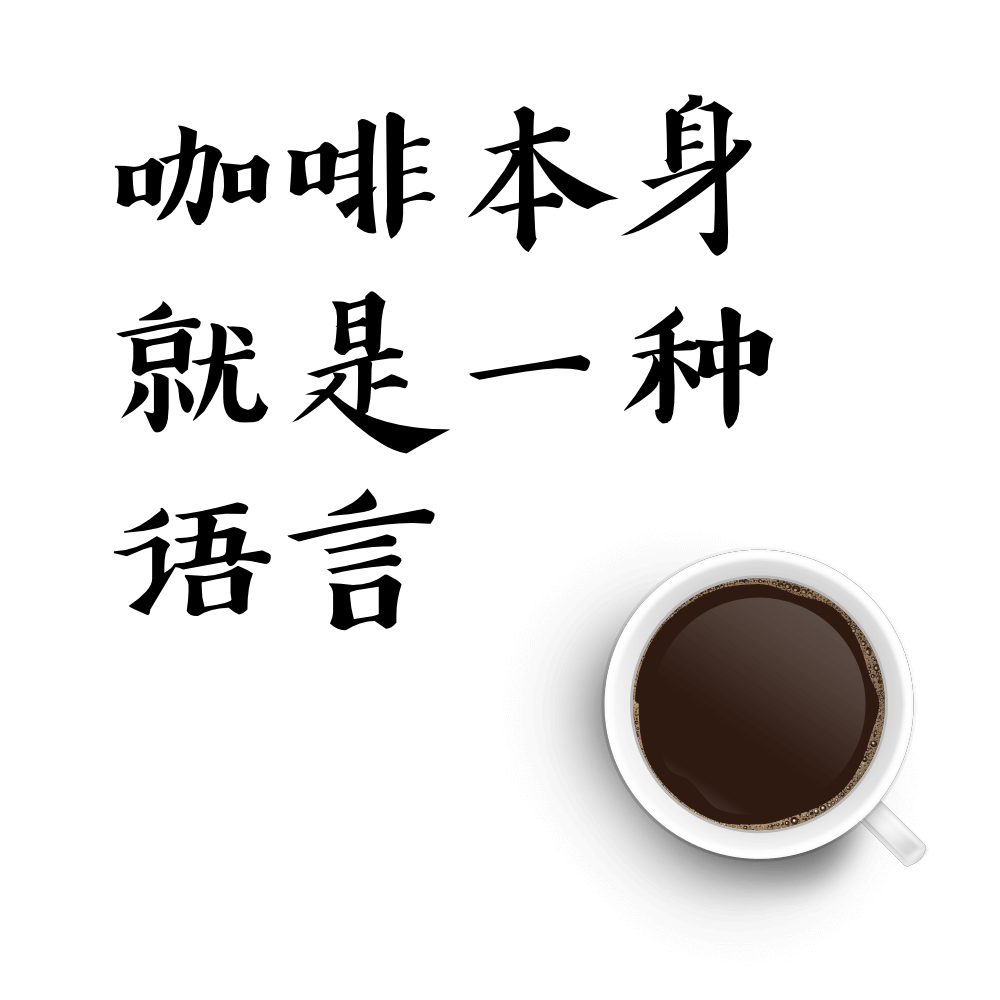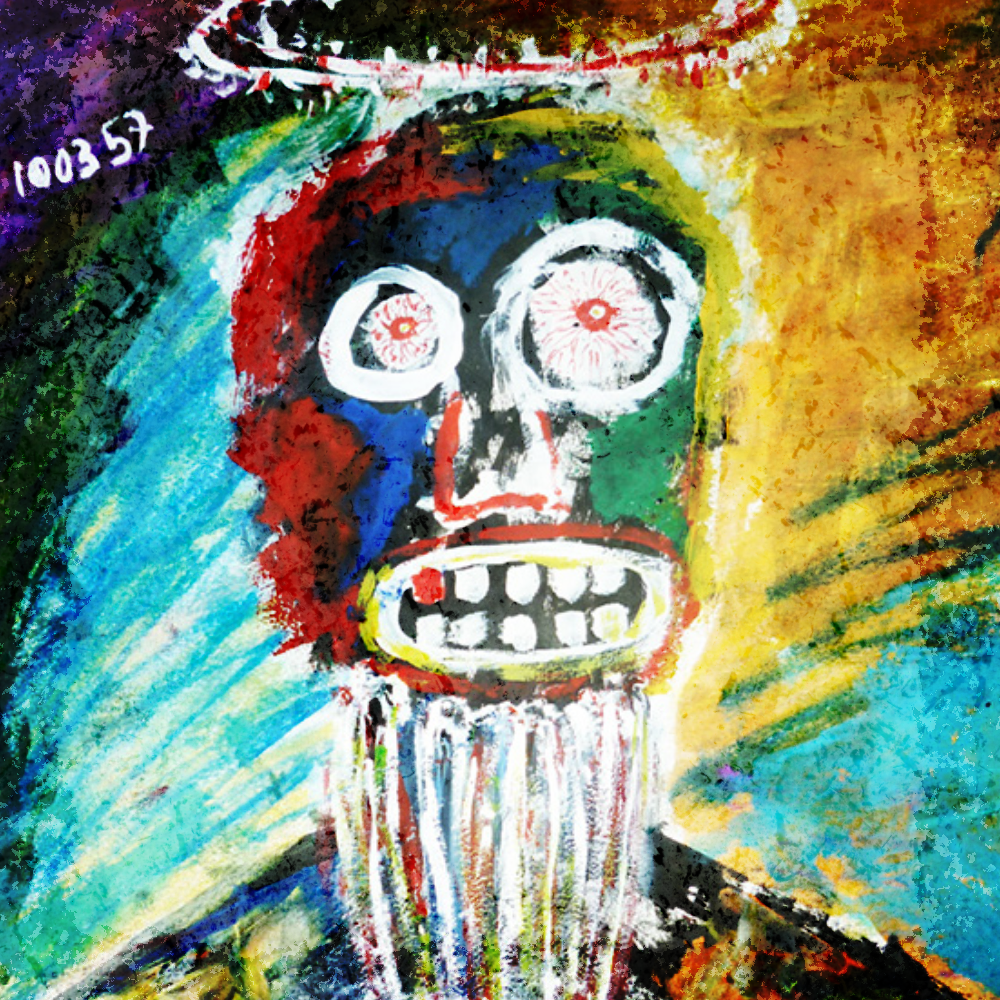 Songs I Keep Coming Back To
Various Artist – currated by Sushant Naithani (Mojo Jojo)
Rock • Hard Rock • Alternative Rock • Psy Rock • Prog Rock • Symphonic Rock • Classic Rock • Heavy Metal • Folk Rock • Grunge • 80's - 90's
Listen now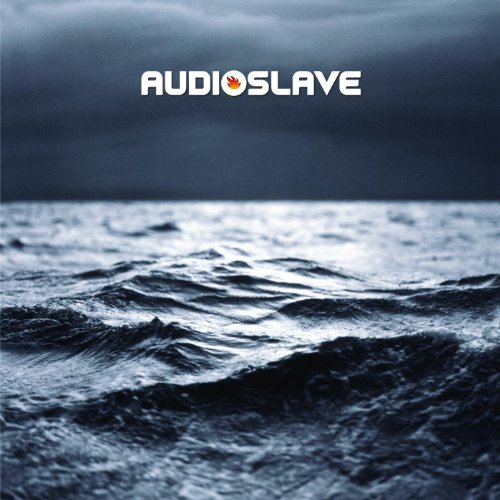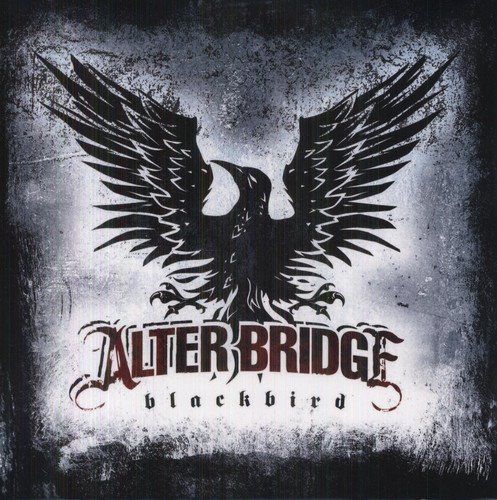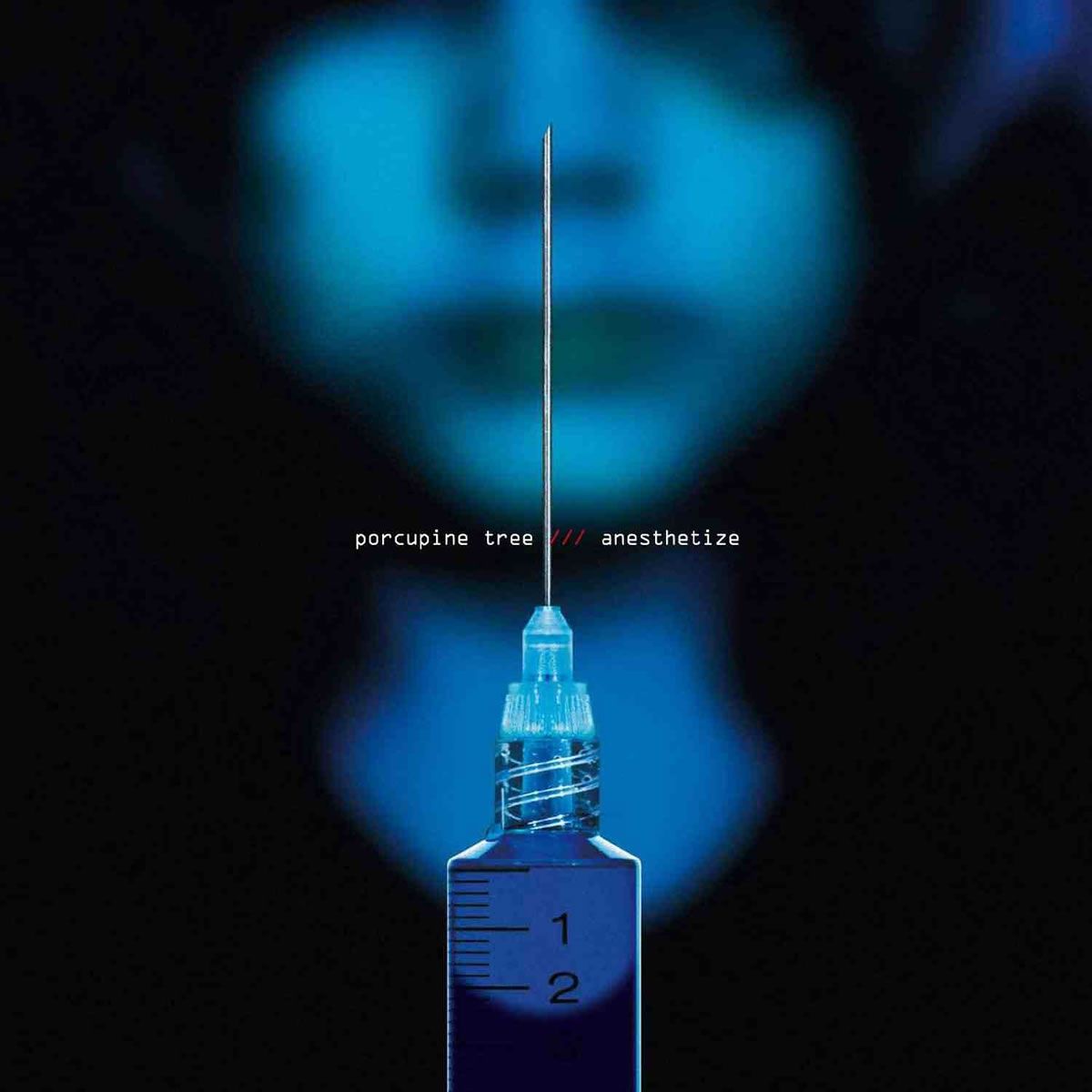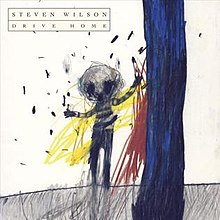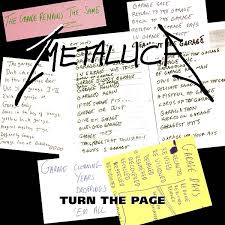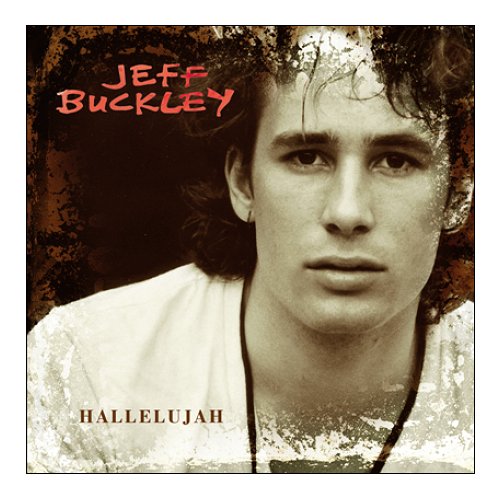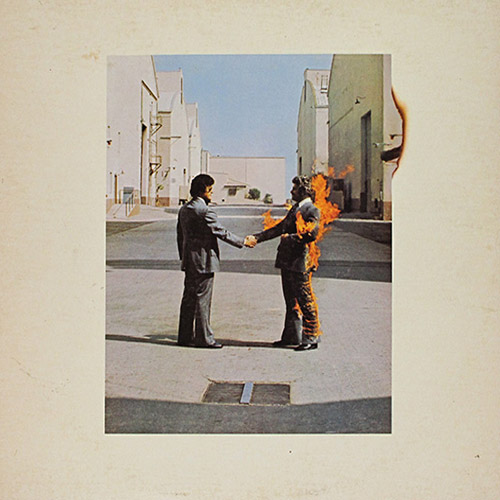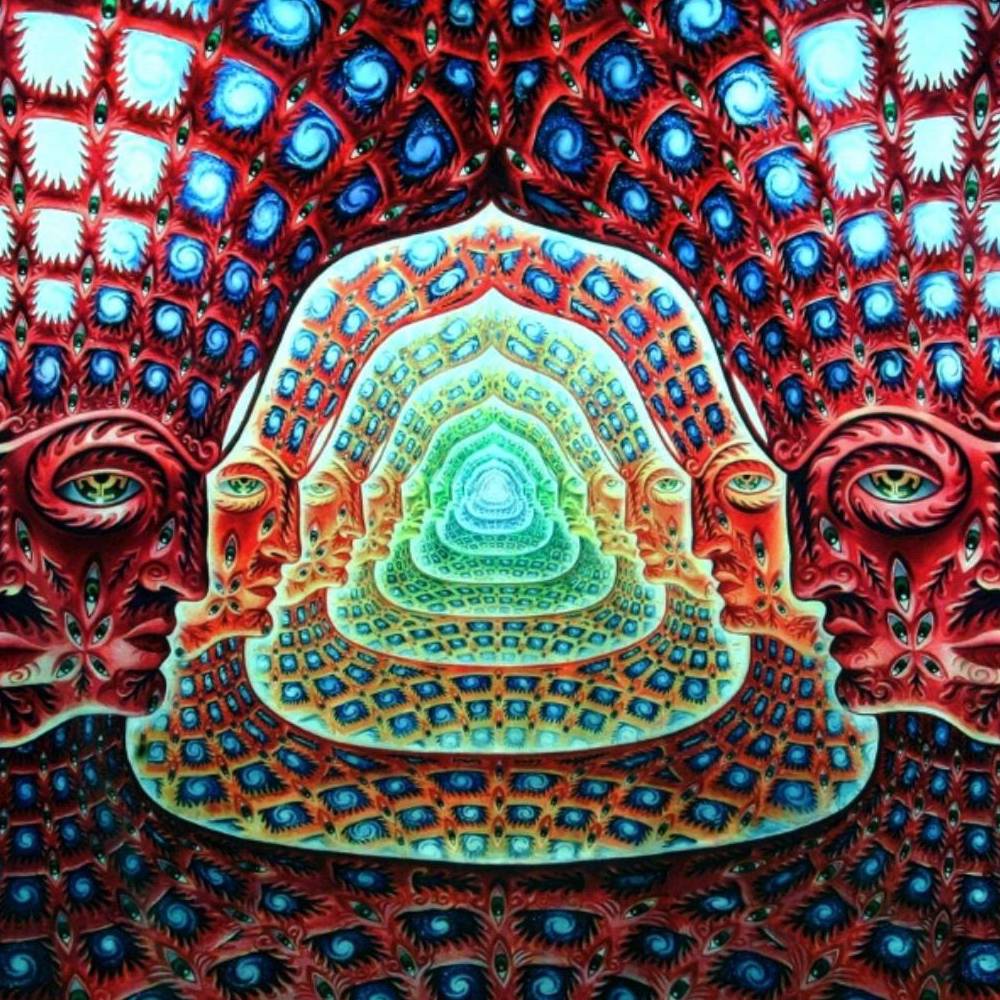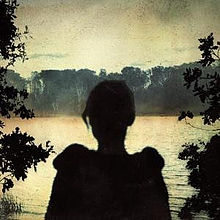 🤘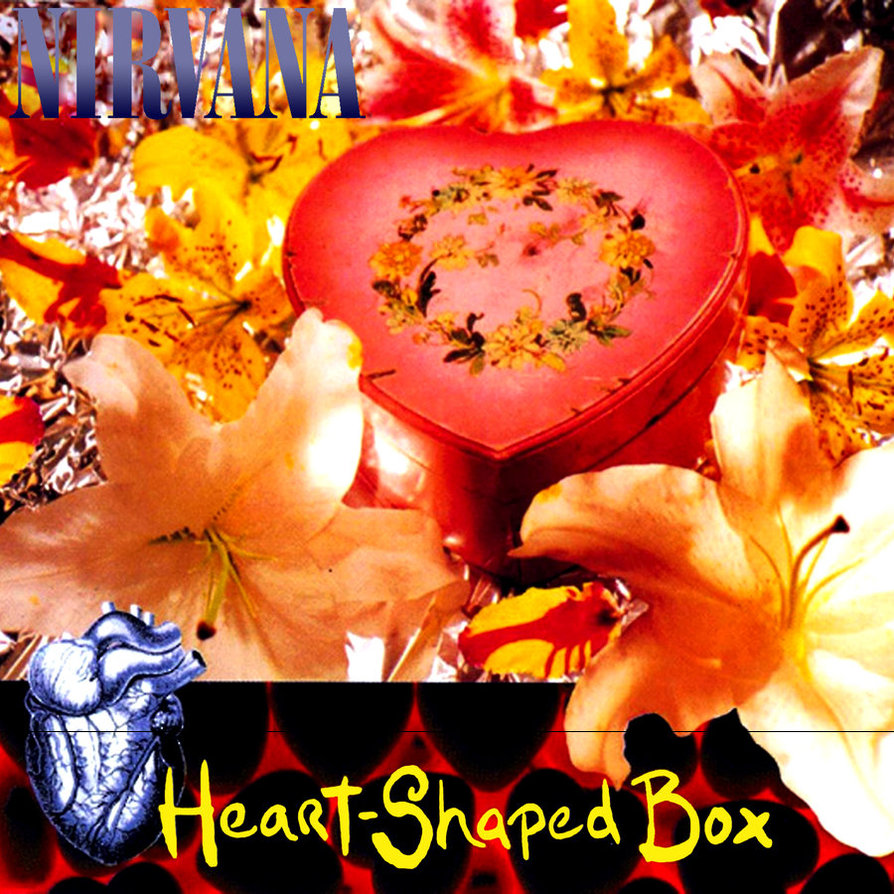 Doesn't Remind Me
by Audioslave
This song captures the essence of this supergroup called Audioslave. Coupled with an beautifully story driven video, cornell's vocals and morello's restrained guitar work makes this my favorite audioslave song ever
Blackbird
by Alter Bridge
This was one of the first songs I ever heard from this group. Needless to say hearing myles's soaring vocals and mark and myles tasty guitar playing made me a fan.
Anesthetize
by Porcupine Tree
Steven Wilson is God. I really like lengthy songs that encapsulate my attention way more than 2-3 minute pop songs. This song is definitely a master piece combing all the genres I am into. I really enjoy gavin's playing here.
Drive Home
by Steven Wilson
Listening to this song will make you cry. This my favorite Steven Wilson song ever. This song has an amazingly done but incredibly sad video and some heart wrenching guitar playing by Guthrie.
Turn the Page
by Metallica
I have heard this song a million times yet I never got sick of it. This was the song that introduced me to Metallica and I am thankful for that. Even though its a cover song I believe this song is Metallica.
Hallelujah
by Jeff Buckley
This song is so minimal with just guitar accompanied by buckley's vocals and it still sounds great and soothing to the ear and makes my heart warm.
Shine on You crazy Diamond
by Pink Floyd
I don't think this song needs any introduction. If I had to listen just one song for the rest of life This song would be it.
Parabol, Parabola
by Tool
I love, love Tool. It was incredibly difficult for me to pick just one song out of their entire catalogue but this song (actually two songs) is what I have heard on repeat numerous times & is one of my favorite tool tunes.
Glass Arm Shattering
by Porcupine Tree
This song sounds so delicate, so fragile. This song for me was the highlight of Deadwing album.
Heart shaped Box
by Nirvana
When I think of Nirvana I always think of this song. This song was one of the first I ever heard from Nirvana and needless to say I became a lifelong fan.

Noom Rave

Various Artist

Hard Trance • Acid • Techno • 1993 - 99

Listen now

If you are a witness of the 90's rave parties, then Noom Records won't be stranger for you. And for those who don't know, it's the one the most respected label among the raver's. So today, I'm presenting you a 26 tracks compilation of all-time 90's rave classics from Noom Records including Nuclear Hyde, Jim Clarke, Mandala and many more. In brief, this playlist is nothing but, a powerhouse of acid and base - No Noise, Just Classics!

Playlist Brief: Smoking Drums by Jim Clarke (1993), The Encore by Mandala (1993), Silverstone by Jim Clarke (1993), The Fall by Superspy (Oliver Lieb) (1993), Daytona by Jim Clarke(1993), Observer by Nuclear Hyde (1994), Astralia by Mandala (1994), Osmosis by Nuclear Hyde (1994), Love Dove by Instant Zen (1994), Inverse Reflexion by Nuclear Hyde (1994), Synthetic by Instant Zen (1994), Tranceido by Tandú (1994), Leloopa by Traumatic (1994), Innostatic by Nuclear Hyde (1995), Are am Eye? by Commander Tom (1995), Acidney (Cores Remix) by Mandala (1995), Running Man by Nuclear Hyde (1996), Ice Rain by Cores (1996), Lonely Days (Lonely Mix) by Comma (1996), Accelerator by Nuclear Hyde (1997), Multica by Cores (1997), Skydome by Toronto (1997), Androgyn by T & T (1997), Rest In Hell (Chris Liberator & Dave The Drummer Remix) by CFC-12 (1997), Spacetrash by Cores (1998), Hot Music by Lost In Case (1999)

Before, in India

Various Artist

Funk/Soul • Psychedelic Rock • Jazz • Garage Rock • Techno • Acid • Pop Rock • Rock n Roll • Blues • 60's - 80's

Listen now

Even if it's late, but I found a pot full of gold, nothing but a grand collection of tracks depicting India's music culture from the 60's to 80's. I consider these tracks as one of my best dig till the date, because I never knew such genres existed in India. So I though of picking some track and presenting it for you. This playlist contains 17 tracks including jazz, rock, funk and many more styles. Consider this playlist as a journey through the underground, elite balls and the hippie trails of India. Enjoy!

Playlist Brief: The list starts with a jazz track Raga Kalavati by the Bollywood maestro's Shankar and Jaikishan (1964), followed by song called Trip by Usha Iyer & The Flintstones (1969), Jumpin' Jack Flash by Ananda Shakar (1970), Mist by Great Bear (1970), Baby Baby Please by Innerlite (1970), The Mod Trad by The Black Beats (1971), Until the Dawn by The Fentones (1971), Obsession and Butterfly I from Atomic Forest (1973), Born to be Wild by The Savages (1973), Right Down Here by Asha Puthli (1973), Dancing Drum by Ananda Shankar (1975), Atrip to Kathmandu by Bharat Karki & Party (1978), Mind Ecology and Two Sisters by Shakti (1977) and Raga Megha Malhar by Charajith Singh (1983).

Afternoon Inspiration

Various Artist - currated by Rabi.C.Shah

Rock • Punk • 70's - 00's

Listen now

This playlist invigorates me when I am looking for inspirations, especially in the afternoon. A compilation of my favourite tracks. The playlist consist of classic rock and a little bit of punk. All I do is listen to it and let my thoughts flow and also ebb away any new feelings I encounter.

Le Monde Fabuleux Des Yamasuki

Yamasuki Singers

Funk • Rock • World • 1971

Listen now

"a fuzzed-out-educational-multi-cultural psych-rock-opera.... proto-psychedelic hip-hop with overweight drum beats and basslines" - Le Monde Fabuleux Des Yamasuki by Yamasuki Singers. Yamasuki Singers is a pop group based out of France who learned Japanese and depicted the culture of Nippon into 12 tracks.

Obsession

Atomic Forest

Pshychedelic • India • 1973 - 77

Listen now

Atomic Forest stands as the only Indian psychedelic/hard rock band that managed to record an album: Obsession '77. They jammed with Led Zeppelin and performed at the Snehayatra Festival 'The Indian Woodstock'. This album is fuzzy, groove and funky enough. Atomic Forest's is an unsung band in Indian who can depict the underground scene of India in the 70's. If you are not a fan of Psychedelic, but I suggest, listen to the first track of this album. I don't have any words to describe the energy of the song, the drum and the lead will blow you away, better you hear it.

Ten Ragas to a Disco Beat

Charanjit Singh

Acid House • Fusion • India • 1982

Listen now

This record is a remarkable piece of the history of music. You can call this album as the spark that led to the existence of Acid House. An excellent collection of fascinating and mesmerising songs, built with a combo Roland TR-808 drum machine, TR-303 bass synthesiser and Jupiter-8 synthesiser. By having the historical value, this record is one of the most valued that ever sold on Discogs.

Maori Pulse

Various Artists

World • Maori • Folk • Rock • Reggae

Listen now

A collection of exotic tunes from the Pacific archipelagoes. The playlist starts with a positive Maorian vibe by Te Vaka followed by the Bobby Holcomb, Matato'a, Polynesia, Whirimako Black and much more. Most of the songs are a fusion of Maorian with western styles like rock and reggae.

Techno City

Various Artists

Techno • Detroit

Listen now

During the early industrial gambling of America, Detroit and its people was a significant stake. But later on the game, the gears of Detroit started rusting, and the people end up in a mechanical boredom. To revive and reunite the energy, the talent's of Detroit introduced a new genre called Techno. So this playlist is a dive into the heart of the Detroit.

We Love Bersaudara

Yanti Bersaudara

World • Rock • Folk • Indonesia •

Listen now

Yanti Bersaudara is a female musical trio from Indonesia during the 70's. Gaslamp Killer introduced this band to me through a sample of the song Lembur Kuring. And it was a perfect psychedelic groove. This playlist features vinyl rip of selected work by the three sisters.

Sound of Siam

Various Artists

World • Jazz • Leftfield Luk Thung • Molam • Thailand – 1964 to 1975

Listen now

More than a renowned tourist place, Thailand it's a musical paradise even from the 60's and 70's. It spaced out jazz, raw funk or the meditative sounds of the North East. Check out the marvellous gem from the south-east Asia.

Djam Leelii

Baba Maal & Mansour Seck

Folk • Blues • World • Country  —  1989

Listen now

Thank you, for the peacefulness! Djam Leeli is a great experience in itself. If you want to take a free trip to Africa, listen to this album. Every element in this album will make feel you are in Africa. If you had never listened to Baaba Maal before, this album will be a good start. Don't miss his unique voice. If you want to stay peaceful for an hour plug you headphone or put your sound system on, and play this album. So don't forget to listen to this album, which is also listed as one in the "1001 Albums You Must Hear before You Die".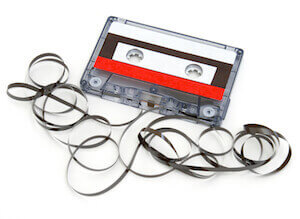 ...
...
Source - Youtube