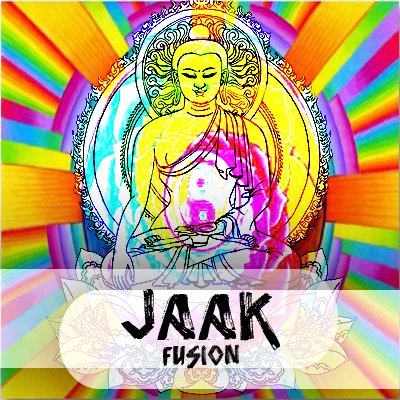 Short notes and essays about Design, Music, Programming and General.
02 Oct 2019 • UI • design • adobe XD
Bring the prototyping power of Adobe XD into wireframing, Download the Wireframing Kit Now! And start creating clickable wireframes faster and better – Read more
Never heard such an amazing jazz fusion after Shakti!
25 April 2019 • music
When I listen to this song for the first time, my soul ran away. Look at the lineup - Mandolin U Rajesh, Bala Bhaskar on Violin, Arun Kumar on drums, Giridhar Udupa on Ghatam & Mohini Dey on Bass Guitar. – Highly Recommended!
Come to Jesus, He Will Save Rave You
01 Nov 2018 • music
I don't believe in those who said Christianity is so progressive. But after seeing this video, I think, I need to reconsider it. And I should visit a church where Jesus plays Techno too. Don't forget to watch till the end, at 02:18 Jesus do the drop. – at Infant Jesus Church, Kallettumkara, Kerala.
27 Oct 2018 • general
How to learn design faster – Read more
Never Teach a Dutch to Rave
25 Oct 2018 • music
A clip from 1997 rave party by Hakke and Zage for kids. Absolute Hardcore Dutch Gabber!.
What's Interesting About Flanging?
19 Jun 2018 • music
Flanging is one of the most used sound effect in electronic music. Especially when you listen to techno, or hard trance tracks you can hear this effect. So what is this effect? It's an whooshing jet plane effect made by mixing two identical signals together, and one signal with delay and changes the period gradually. And the machine which produce this effect is called a Flanger. But the interesting fact about flanging is, this effect was invented by a Beatles engineer. While double-tracking John Lennon's voice he accidently rubbed the flange of the tape reel.
An Excerpt from a Mail
14 Jun 2018 • design • inspiration
"… Even if the stuff described in those books is not always directly applicable, it helps having studied them, because it helps developing a truly unique viewpoint - 'your own' way of thinking about the problems that you have to solve.

I observe the people here doing a lot of experimenting and throwing away, Oliver always says that

a good designer is ego-dead, that is that he is detached from his work in a way that he can throw stuff away liberally without feeling bad about it.

Most people I know here are not too much into learning online by following design forums and stuff. Talking with people directly (even if they are not designers), testing stuff on your mother and then re-thinking it based on the input you got seems to be a more fruitful approach. Sometimes, posting the wrong answer online to get the right one helps too :) …"
One of the Finest Camera Work
23 Mar 2018 • inspiration
I found a video on youtube during random scouting, a fight sequence from a Tamil movie called Kalam Vellum, released in 1970. What amazing about the video is the camera and direction. Most of the camera angle in the sequence are unimaginable, and being in the 70's I really appreciate the person who took these shots. Also the edits, straight sharp cuts. It's hard to explain how thoughtful the visuals are; It's a dramatic fight sequence. I think you better watch it.